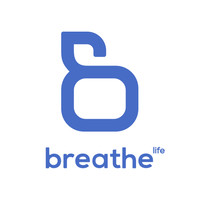 A how-to for smaller life carriers to compete and win
To say these are challenging times in the life insurance industry is an understatement. From the pandemic to low-interest rates and disruptive technologies to new digital-native competition, challenges abound. At the same time, life insurance plays a critical role in securing family finances, and interest in life products has been on the rise over the past year.
For some it's obvious, for others it's counterintuitive: the time is now for innovation and transformation – especially if you are a mid-tier life insurance carrier. As a smaller company, you have an important advantage.
You Know Your Customers
You are in business to serve a defined niche of customers, especially if you are a fraternal or member-based life insurer. That is not to say that the bigger carriers aren't in business for the same reason, but their target consumer base is likely much larger and less closely defined.
Use your customer knowledge to your advantage by delivering exceptional experiences across the purchasing journey and beyond.
CX ("the customer experience"), as it's often called, is the sum total experience that users have with your brand across channels, so it's important to understand the why, when, and how of these interactions. It's also important to note that from a CX-perspective your customers aren't just policyholders, they may be also producers that sell and distribute your products.
Regardless of your sales model, it's important to recognize the importance of both groups of stakeholders, and how to gain their business.
The Why – Personalization. You offer the specific products and services that your customers want, and consistently delivering on both fronts builds trust and brand loyalty.
The When – Anytime. Today's consumers (in this case, both potential customers and producers) want the ability to interact with your business on their own terms.
The How – A Hybrid Model. A fully supported, multi-channel, digital and/or analog experience (often a combination of both) based on the needs of the potential customer and your producers.
Give Them What They Want
If you haven't evaluated your current product portfolio to ensure detailed alignment with your target customers (including producers), this is where you need to start. What is working, and can you do more of it? What isn't working, and why are you still trying to force it? The need for both simple and complex products hasn't changed, but our needs and wants have.
Making it Happen
Larger carriers have invested many years and a lot of money in these types of projects, so you may be thinking that the picture painted here is a tall order, but it doesn't have to be. As a smaller company, you are nimble. Speed is your advantage.
Pick a process and modernize it. Perhaps it's adding the ability to sell products directly online, or providing producers with multichannel hybrid tools to streamline supported sales. Make a list, prioritize, and pick a place to start.
Pick a partner and get to market. The fastest, most cost-effective way to implement modern products and services is in partnership with an InsurTech vendor. DIY takes time and resources that you don't have and can result in dated platforms because the pace of technology change is relentless.
InsurTechs specialize so you don't have to.
At Breathe Life, we specialize in modernizing distribution and bring decades of ecommerce, data, and CX/UX experience to the life insurance industry so carriers don't have to hire expensive IT talent or consultants.
No matter how you sell, the Breathe Life platform has all the tools you need to empower consumers and producers and streamline sales of your entire product portfolio. We also make it easy for you to get started by offering a modular approach to your business challenges while reducing upfront costs and risk.  I'd love to get your thoughts on how you've approached transformation and how we can help you in this process. Reach out to me directly patrick@breathelife.com to discuss your distribution.