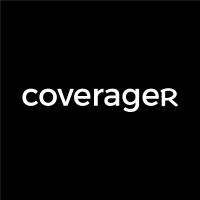 Allstate – Bank of America Presentation recap: Allstate wants to protect everything you've got
Yesterday, Allstate presented at the virtual Bank of America Securities Conference. Here's a recap of what I found most interesting in regards to the personal lines insurer. Quotes are by Tom Wilson, the Chair, President and Chief Executive Officer of Allstate.
Allstate is a provider of roadside assistance; car warranties; accident and health products; consumer protection plans for phones, computers, appliances, and furniture
176 million – total number of policies in force
Available in Canada with over 10,000 Allstate agents
A top 5 company in the independent agent distribution channel with the acquisition of National General
42,000 agents in the US
It reaches customers through over 50,000 worksites
It improved its agency distribution channel by "focusing agents on growth," in other words, by increasing new business incentives and lowering renewal commissions – "So we took some money out of renewals and shifted it to incentives, new business incentives in 2020. And we've done that again this year. So we think that will still grow."
It stopped appointing new agents under the existing Allstate agent contract while it developed lower-cost and higher-growth alternatives
Encompass and Allstate independent agents are going to be consolidated into National General and will operate under National General, an Allstate company
Esurance brand advertising was discontinued and those resources were shifted to the Allstate brand to compete more aggressively with GEICO and Progressive
Lowered the price for directly sold business – Allstate brand business sold through its call centers and on the web has a lower price than that sold through the agents "because customers don't get the benefit of local agents"
Revenues for Allstate Protection Plans are growing 48% since it was acquired on a compound annual growth rate
Also, Allstate Protection Plans expanded into furniture
Allstate Protection Plans introduced a 2-day appliance guarantee with Home Depot
Claims: tools used include QuickFoto Claim, virtual assist, and aerial imagery for property inspections
Launched Allstate Digital Footprint that shows how many people have a user's data
Advertising: "Like if you're not spending $1 billion here in advertising, you're going to have a hard time competing these days to really drive customers to you."
On usage-based-insurance: Drivewise or Milewise policies in single-digit millions; "But it's not even in double-digit millions yet because we really do that most on new business as opposed to going back to our existing customers and rolling them into that model. That will start to change when we just revised the Allstate app so that it's much easier to do it, so you can do it on the app."
More on Milewise: According to CEO Tom Wilson, Allstate is known for Milewise, they advertise it and it will get copied "for sure."
Re Metromile: "Whether Metromile is, it's had a couple of different lives because we've been in this business 10 years. We've seen them in 2 or 3 of them. I'm like, welcome to the market. Like we'll be happy to compete with them as we go forward."
Insurance premiums have gone up more than it projected in part because the cost to repair cars increased. "I think they've [auto manufacturers] decided to sell the razor here at a low margin and make money on the blades. And by that, I mean you can buy a car for almost what you paid for it 5 years ago. It might be up 2% a year, but the cost of repair is up about 8% a year."
Get Coverager to your inbox
A really good email covering top news.