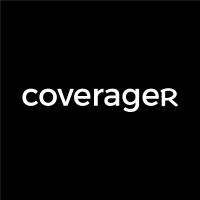 Amateurs
– Lemonade Car
We all have to grow up at some point, and this week Lemonade put their big boy pants on as it entered the competitive and rough car insurance market. But instead of choosing the proper work pants – ugly yet durable and versatile utility pants – Lemonade opted for Lululemon's ABC collection, which offers style and all-day comfort.
Last month, Tesla's CFO Zach Kirkhorn shared something obvious. Drivers who opted to use the company's new Safety Score feature were less likely to get into an accident compared to those who declined. Self-selection bias is a common telematics topic. In statistics, self-selection bias arises in any situation in which individuals select themselves into a group. Essentially, people who participate in telematics programs believe they can benefit from sharing their driving behavior.
Traditional insurance is about probability sampling where every member of the population has a chance of being selected (insured). Lemonade's new telematics-based car insurance product encourages nonprobability sampling – only those who are willing to share their driving behavior can get insurance.
I'm old enough to remember the days when Lemonade bragged about their data advantage. "Tech companies gather thousands of times more data than traditional insurers, producing nuanced profiles of their customers, and remarkably predictive insights," Daniel Schreiber once wrote. For a tech company that gathers thousands of times more data than traditional insurers, Lemonade sure is afraid of bringing car insurance to the general public, and that's something worth discussing.
In 2018, we wrote about Lemonade and its potential to become a boutique insurer that offers attractive prices to low-risk customers, while pricing-out high-risk prospects by leveraging data. So far, this appears to be true but not because of data. Lemonade is a boutique insurer because of its low-risk products. Renters insurance is still the popular choice, pet insurance claims do not require adjusters, and the company's life insurance product is powered by Bestow. With this recent launch of car insurance, Lemonade is attempting to maintain this low-risk strategy, but it's possible that it will fail.
Despite only offering a telematics-based product, Lemonade doesn't make it all about driving behavior. While Root still requires drivers to take a test drive to determine their actual rate, Lemonade is leading with an upfront discount and additional, potential savings during renewal – not just based on how you drive but also based on how much you drive. It's also willing to work with policyholders around data accuracy. Drivers can contact Lemonade if a trip wasn't properly captured. Root, on the other, doesn't offer that option. Last, Lemonade isn't talking about helping policyholders become better drivers or even displaying a driving score; two aspects that are traditionally associated with telematics.
A high-risk product coupled with a low profile risk prevention tactic is still riskier than a low-risk product. Lemonade's telematics play will give them a line of defense but that alone won't be enough to deliver a good loss ratio. Lemonade will also have to deal with growing pressure from investors and this time around they don't have the benefit of their renters-to-homeowners graduation "strategy," unless they launch teen bicycle insurance as a way to get future drivers.
If you take construction workers off the street and give them a desk job, their pants will not be an issue. But if you give desk workers manual labor, they'll need to get new pants. Lemonade is behaving like a white-collar insurance company when they should be acting like a blue-collar one that isn't afraid of wrestling in the mud. At the moment, Lemonade is an amateur insurance company, but then again, amateurs do not always remain amateurs.
* * *
Definition of amateur
One who engages in a pursuit, study, science, or sport as a pastime rather than as a profession
One lacking in experience and competence in an art or science
Devotee, admirer
* * *
– The Point of View ("you cannot understand the view without the point of view" – Noam Shpancer)
Amateur sports are sports in which participants engage largely or entirely without remuneration. The distinction is made between amateur sporting participants and professional sporting participants, who are paid for the time they spend competing and training.
Amateurism was invented by the British aristocracy. When the working classes began to have enough free time to participate in sports, the higher classes created amateurism rules to keep themselves separate. Harvard President Charles W. Eliot, Class of 1853, was instrumental in bringing amateurism regulations to the U.S. Here, the American college regulations eliminated terminology regarding social class but embraced a "win at all costs" mindset, encouraging amateur sports organizers and promoters to look for covert ways to economically support winning athletic performances.
According to the BBC, most sports participants are amateurs. However, in demanding success many team owners and sponsors have encouraged players to become professionals. More so, the amateur ideal – a once zealously guarded ideal in the 19th century – faced steady erosion throughout the 20th century with the continuing growth of pro sports and monetization of amateur and collegiate sports, and is now strictly held as an ideal by fewer and fewer organizations governing sports, even as they maintain the word "amateur" in their titles.
Founded in 1868, The New York Athletic Club (NYAC) is a private social club and athletic club in New York. The gymnasium was opened on the corner of 6th Avenue and 14th Street in the New York City apartment of its founders William Buckingham Curtis, Harry Buermeyer, and John C. Babcock, after discussing the rapid rise of organized athletics in England and more specifically, the London Athletic Club, which held the first English amateur track and field championships in 1866. Their goal was to sponsor athletic competitions in the New York area and to keep official records for different sports. In the beginning, there was no initiation fee, but $10 was required for the first six months of dues.
As the first and most influential urban athletic club, NYAC was a destination for individuals of similar social standing and pursuits. Soon other athletic clubs organized throughout metropolitan New York, including the Staten Island, American, Manhattan, Pastime, University, and Crescent clubs, each fashioned after the NYAC. By 1879 Baltimore, Buffalo, Chicago, Detroit, and Saint Louis had established similar athletic clubs. Throughout the 1870s the NYAC became the leading promoter of amateur sport in America, sponsoring nationwide championships in track and field in 1876, swimming in 1877, boxing in 1878, and wrestling in 1879.
While upholding the amateur ideal, athletic clubs during the 1880s became more than centers simply for urban amateur sport; they became broader and more socially inclusive organizations. During these decades athletic clubs began to seek and select members with, in addition to athletic skill, credentials such as membership in other prestigious social or athletic clubs, a college degree, and wealth from either an inheritance or a lucrative profession.
By 1885, NYAC had 1,500 members, it carefully screened its applicants and it charged a $100 initiation fee and $50 annual dues. Membership in the NYAC became an important link in a web of associations that constituted an exclusive status community. Athletic clubs such as the NYAC began as player-centered organizations but became less so as they sought members who were not necessarily athletes, but representatives of the social elite. As in the case of the NYAC, many of the athletes who originally established the club resigned as their power was usurped by a growing non-athletic membership. The athletes became merely representatives of the club, there to bring home trophies and entertain the new social elite membership. To the social elite, sports became a means to enhance the prestige of the club, not something to be pursued for its own sake. And to elite companies such as Amazon and Toast that have been entertaining the idea of insurance as of late, insurance isn't something to be pursued for its own sake.
– The View
Last month, Australian Community Media (ACM), the country's largest publisher of regional news, launched View Insurance, an auto, house, pet, and business insurance agency with a heart, which would contribute a portion of premiums to charity in addition to supporting local journalism. "We call it Policies with Heart," stated Antony Catalano, executive chairman of ACM. "View Insurance is a natural extension of the View brand as we look to further build the penetration into the ACM markets and beyond." Those looking for commercial insurance, such as property, management liability, public liability, professional liability, cyber, and corporate travel insurance,  are redirected to a site powered by digital broker BizCover where they can obtain quotes from several insurers such as AIG, Berkley Insurance Australia, and QBE.
ACM represents a new breed of insurance distributors – the amateurs – those that offer insurance not for the sake of insurance, but for the love of their strategy and to each its own.
Santa Monica-based HR management platform Bambee launched its insurance agency in partnership with Liberty Mutual and it hopes to grow its "dynamic insurance startup" and build "a true industry-disrupting product that will fundamentally change the way small business owners access insurance and HR." Boston-based restaurant management company (and unicorn) Toast added insurance to its list of services and integrations in March 2020. Toast's valuation has soared beyond $30 billion in market cap, a year and a half after it laid off nearly half of its workers and furloughed another 12% as stay-at-home orders challenged the sector it represented. A well-known proverb states that a rising tide lifts all boats. Toast and AP Intego share a boat, but one must continuously show it's worthy of an invitation. Entrepreneur Media, the media company behind Entrepreneur Magazine and Entrepreneur.com, connected readers looking for business insurance to Bold Penguin. Entrepreneur Magazine isn't like the others as its potential never materialized.
– The Big Idea 
Amateurs do not always remain amateurs. There are reasons to be pessimistic about Entrepreneur Media and ZenBusiness, but the jury is still out – not on the merits of the concept that is alternative distribution and/or embedded insurance (the latter is less relevant due to the nature of commercial insurance), but on the aesthetics of the execution.
Amazon Studios was founded in late 2010. 17 years later and it became the first streaming service nominated for Best Picture. "The movie business is changing," joked Jimmy Kimmel at the 90th Oscars which took place on Feb 26, 2017. "For the first time ever, Amazon is represented at the Academy Awards. Amazon is the first streaming service nominated for Best Picture. Jeff Bezos is the founder and CEO and I want to say congratulations to Jeff, you know, and I also want you to know, Jeff, if you win tonight you can expect your Oscar to arrive in 2 to 5 business days. Possibly stolen by a Grubhub delivery man." Bezos Won.
In today's world, Elon Musk and Jeff Bezos are becoming more familiar with the insurance industry. For the time being, they're prepared to share it with the Warren Buffetts of the world, but that doesn't imply every incumbent will get a seat at the table. If birds of a feather flock together and history repeats itself, current events will create a divide between the incumbents – picked – and the incumbents – skipped, much as sports clubs did in a world where 'Big' and 'Data' hadn't yet come together (the phrase was coined in 2005).
The above is an excerpt from our co-branded small business insurance report, Rules & Role Models: The New Business of Small Business, produced with Carpe Data. Join us on November 10th to get your copy.
Get Coverager to your inbox
A really good email covering top news.