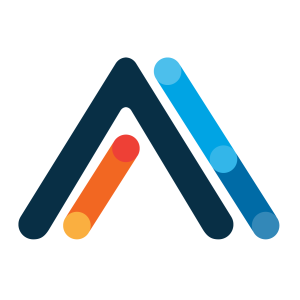 Athenium Analytics expands insurance data solutions with new property & structural risk API
Introducing the new property & structural risk API
Earlier this month, Athenium Analytics continued the expansion of its property risk analytics solutions with the release of a new application programming interface (API) that delivers on-demand access to 60+ variables essential for analyzing and mitigating property risks across the contiguous U.S. The new API builds on the success of Athenium's Property Risk Reports released last year, combining structural data, replacement costs, geospatial insights and proprietary risk intelligence into an easily consumable API. This enables various teams (including claims, underwriting, loss control and actuaries) to seamlessly integrate nationwide property risk analytics inside existing workflows for faster decision support.
Select variables are also available in the Gauge underwriting dashboard, allowing clients to integrate property risk insights with policy data and nationwide risk scores for 12 natural hazards, delivering a holistic view of risk across an entire book of business.
Benefits of the property risk API for Underwriting
Improve risk selection, loss ratios & expense ratios with on-demand, data-driven property risk analytics
Confidently grow your book of business by standardizing risk assessment across teams and locations
Decrease time-to-quote and expedite renewals, resulting in happier agents and better policyholder satisfaction
Integrate valuable property risk analytics seamlessly inside your existing workflows

API benefits for Claims & other teams
Efficiently triage property claims with instant replacement cost estimates for windows, roofs and full structures
Assess exposures to certain perils by leveraging assessment values and total market values
Optimize event response planning by integrating property risk insights with existing platforms
Reduce the need for expensive on-site inspections to verify key property details

Key features of the new property risk API
Nationwide database of commercial & residential properties across the contiguous U.S. (CONUS), searchable by address, with support for both single & bulk location requests
Proprietary property & roof replacement cost models for both commercial and residential properties
Robust structural attributes for single- and multi-structure properties, including:

Gross & living area square footage
Roof square footage, construction & materials
Number of stories (and more)

Granular geospatial & parcel insights, including full address, geocode, latitude/longitude, zoning info and distance to the nearest fire station, among others
Property ownership & tax data, including assessed values, total market value, recent transactions, properties per parcel and owner details
The new property risk API from Athenium Analytics is now available to insurance carriers and other property-focused organizations looking to analyze and mitigate risk. Whether you're a small insurer looking to optimize underwriting workflows, or a large enterprise organization with a nationwide portfolio, reach out now for pricing and additional information.