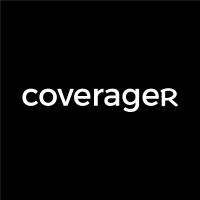 Bestow and North American break-up agency-channel ties
In June, we covered the layoffs at Bestow ($145 million in total funding). In a statement provided to Coverager regarding the layoffs, Bestow shared that it is heavily investing in business areas that have demonstrated the greatest growth potential and a faster path to profitability – their enterprise, partner and advisor solutions.
There's a famous saying that actions speak louder than words. Last month, Bestow's website didn't see much traffic action – so much so, that Coverager isn't that far behind.
There's another development that may cause Bestow to put whatever D2C aspirations they have left on the back burner. Based on information we received from multiple sources, the relationship between Bestow and its carrier partner North American Company is coming to an end. Bestow sent out an email to "select" partners stating that by the end of the year, it is pulling product from all BGAs and direct marketers. Instead, the company will sell life insurance through their website using their own paper, a time-consuming and capital-intensive adventure. Recall that Bestow acquired a carrier in late 2020.
According to one source, North American decided to end their work with Bestow due to underwhelming sales, but according to another, it was about underwriting. This source said that North American Company wanted to tighten underwriting and raise rates but Bestow refused to go along, and as a result it will be moving to its own paper.
One notable distribution partner of Bestow is Lemonade – it will be interesting to see how this development may impact the partnership. That being said, Lemonade isn't that great of a partner. Last year, the P&C insurer decided to re-allocate marketing dollars from the life business to the European business for the near term.
We reached out to Bestow and North American Company for a comment. We received the following statement from Bestow: "Bestow plans to discontinue selling North American products through agent and advisor channels as of December 31. While this partnership has evolved beyond Bestow-branded distribution, Bestow will continue to service North American policyholders in a first-class manner for the life of their policies. Bestow and North American maintain a longstanding relationship with a track record of bringing innovative solutions to the market."
We followed up with a question regarding the distribution partnership with Lemonade, but could not get an answer. Instead, a spokesperson said that the company has "several new partnerships to announce in 2023 with leading carriers." When we asked if Bestow will still be able to sell North American Company products using its own channel, we were told that the company does "not have anything more to share at this time."
Bottom Line: This comes as no surprise to Coverager's Research members (jump to page 21 to see the yearly decline in site traffic in the most recent monthly innovation report).
Get Coverager to your inbox
A really good email covering top news.