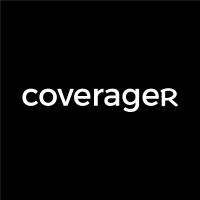 Cigna expands MDLive Telehealth to preventive care
MDLIVE has announced the launch of a virtual primary care platform, enabling U.S. health plans, health systems, retailers and employers the ability to provide consumers with convenient, secure and cost-effective options for accessing preventive, chronic and other primary care services. This new offering builds on the high-quality urgent care, behavioral health and dermatology care that MDLIVE currently delivers to more than 36 million members throughout the U.S.
"The MDLIVE virtual primary care platform will help health plans and health systems shift from reactive care to proactive and predictive health management and care. Consumers have the same expectations for convenient, high-quality, cost-effective healthcare services that they receive across many other industries. Our VPC offering will provide that." – Rich Berner, Chief Executive Officer of MDLIVE.
Cigna will be the first MDLIVE partner to offer virtual care for preventive checkups, beginning in the second quarter of 2020. The wellness screenings will be available to Cigna customers 18 years and older enrolled in employer-sponsored plans. The flexible MDLIVE VPC platform will be integrated with Cigna's existing digital infrastructure and builds upon the virtual urgent care services that Cigna and MDLIVE delivered to Cigna customers starting in 2014 and the virtual behavioral health services for Cigna customers that launched earlier this month.
"Virtual care enables Cigna to deliver convenient access to care and helps make health care more affordable, predictable and simple for our customers. Working together with MDLIVE, we are expanding virtual care to include primary care services, starting with wellness screenings." – Julie McCarter, Vice President, Product Solutions, Cigna.
About MDLIVE Virtual Primary Care
With a vast network of designated virtual primary care physicians, MDLIVE VPC has a wide range of features and benefits, including:
Relationships: Ongoing member relationships with an MDLIVE virtual primary care provider, allowing for more longitudinal and consistent patient care.
Remote Monitoring: Self-tracking of vital signs and user-friendly programs involving health check-ins and reminders through Sophie Health Monitoring. This feature ensures the timely tracking of patient-generated data.
Results (Order Entry): Easy to order labs for patients and providers, an all-inclusive wellness panel, automated results routed to the patient portal and some imaging orders. This feature supports the early diagnosis and monitoring of patient health status.
Referral Management: A consult summary with hyperlink and contact information, referring the patient to specialists or other types of care when needed. This feature reduces patient leakage, decreases lead time and improves patient access to care.
Annual Wellness Screenings: Annual wellness screenings or checkups that include health risk assessments, a review of biometrics and lab results, behavioral health assessments and discussion with a patient about any concerns he or she may have. This feature prevents the onset of disease through health promotion and early disease detection.
A key to MDLIVE VPC is Sophie Health Monitoring, the next generation of MDLIVE's artificial intelligence-augmented chatbot that streamlines and simplifies the virtual care experience for both patients and providers. Sophie Health Monitoring acts as an interactive engagement platform that makes complex tasks such as registration, triage and scheduling as simple as texting. This unique product feature is integral to MDLIVE VPC's remote monitoring offering. The chatbot sends follow-ups, reminders and even educational content to patients. 
Get Coverager to your inbox
A really good email covering top news.