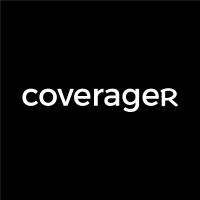 Clueless About Lulo
Remember Lulo?
The now inactive site was an experiment by Liberty Mutual (LM) to gauge consumers' interest in online shopping for renters insurance. Coverager first reported on the brand in August, 2017, and last reported on the brand in November, 2017. "I heard of Coverager just by googling Lulo. There isn't much information about them online." – Lulo policyholder, Mark Gavin, shares how he reached Coverager.
And now to the story as reported by Mr. Gavin:
I signed up for Lulo on 9/12/17.
A few months later I was offered a discount from State Farm so I tried to leave Lulo. Unfortunately, when I went to cancel my Lulo policy I was no longer able to sign into my account. This is when I learned that Lulo had been shut down. Though the site said you could still file a claim, it didn't allow me to access my account so I don't see how that would even be possible.
Since September, I've been charged $16.42 per month. Obviously, this is not a fee I'd want to keep paying but I'm extremely busy with work and life so I've just let it ride as opposed to spending hours on the phone with customer service.
After 

midnight

 last night, I got my usual email from Lulo telling me that they had charged me so I checked my account only to see that I had been charged multiple times to the tune of over $70,000. I figured this was just a computer glitch at my credit union that'd be corrected in the morning so I didn't worry about it.
Over the course of the night, things only grew worse. I woke up to a negative balance of over $400k.
After calling my credit union, we realized that we were charged by LM 26,649 times for a total of $437,576.58.
After many hours on the phone with LM speaking to nearly a dozen people, we were told that Liberty Mutual had no clue what Lulo is and that this was just a case of fraud.
Play.
Coverager reached out to Liberty Mutual for comment. The insurer will have its service and product teams look into this matter and reach out directly to Mr. Gavin today to address.
// Story has been updated to include comment from Mr. Gavin. "Thanks so much! Liberty Mutual reached out to me… They're trying to figure out what went wrong and may refund me most of what I've paid into the policy. You all do very specific and very good work!" – Gavin.
Get Coverager to your inbox
A really good email covering top news.