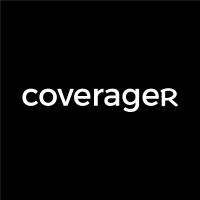 Concirrus Raises £5M
London-based Concirrus , which offers marine and motor underwriting analytics, has raised £5 million in equity funding, co-led by IQ Capital and Eos Venture Partners .
Concirrus' software, Quest, uses AI to interpret wide-ranging datasets in real-time. Through integrating with an insurer, reinsurer or broker's existing system, it then combines this data with historical claims information and uses AI to reveal previously hidden behaviors that correlate to claims.
"What makes us unique is our singular focus on the insurance market and the community we've built around our product. This new round of investment provides us with a solid platform of capital to scale our business alongside our customers in what is a worldwide market. As demand for our solutions has increased, so has the need to continue accelerating our AI capabilities and address a rapidly growing international customer base. In IQ Capital and Eos Venture Partners, we have a perfect blend of insurance and deep tech expertise, and we have found true partners who are as passionate as we are about working with the industry to change the way that insurance operates. We're delighted to be joining forces." – CEO of Concirrus, Andrew Yeoman.
"We have followed the Concirrus team since 2015 and have been very excited about the potential to combine deep IoT data with machine learning to deliver valuable outcomes for maritime, automotive and other types of insurance. The multi-trillion-dollar insurance market is just entering the first phase of technological disruption and we are thrilled about the opportunities this presents to Concirrus and its partners." – Partner at IQ Capital, Max Bautin.
"What makes an investment promising for Eos is when we find a team of highly motivated, results-oriented people who have identified a very large and fragmented market where there is inevitable disruption. We have spent a great deal of time with the Concirrus team over the past 12 months and we have found all of these qualities in their business. Given Eos' investors all come from within the insurance industry, we only want to invest in businesses that have the potential to be relevant, impactful and can achieve significant scale – something that Concirrus is well on its way to achieving." – General Partner at Eos Venture Partners, Jonathan Kalman.
Get Coverager to your inbox
A really good email covering top news.