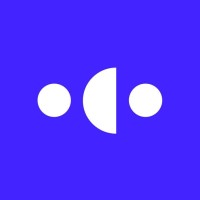 Coterie announces two scholarship programs to promote agent education
Coterie Insurance has created two new scholarship programs targeted to agents and brokers to help defray the costs of agent education and enable these insurance experts to better serve their small business communities. The Coterie Insurance Certified Insurance Service Representative (CISR) and Coterie Insurance Certified Insurance Counselor (CIC) scholarship programs are available to qualifying agencies through the end of 2021.
"Coterie is dedicated to giving back to our agent community and these scholarship programs will help agents continue to deliver impactful insurance advice to small businesses ," said Phillip Swan, Chief Go-To-Market Officer at Coterie Insurance. "Coterie is empowering our agents and producers to be a trusted resource for the communities and customers they serve. We understand the time constraints and financial impact education can have on agencies and independent agents which is why we're excited to launch these programs."
While details vary by program, the CIC Scholarship program requires agencies to write $15,000 a month in direct written premium (DWP) to qualify for one participant while the CISR Scholarship program requires agencies to write $10,000 a month in DWP.
"Each of these designations has a direct impact on the agent's marketability while strengthening their ability to be more productive and confident in their interactions with their commercial customers," added Lonny Huffar, Channel Marketing Manager at Coterie Insurance. "These programs represent a commitment to the industry and overall professional excellence in the insurance industry."
Agencies interested in learning more about Coterie"s focus on agent education can find additional information on the CISR Scholarship Program web page and the CIC Scholarship Program web page.