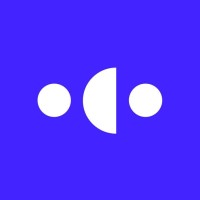 Coterie Insurance Honored with 2023 PropertyCasualty360's Insurance Luminaries Award
October 2, 2023 — Coterie Insurance has been named to PropertyCasualty360's Insurance Luminaries Class of 2023 in the category of Technology Innovation.
"We're thrilled to be recognized alongside some outstanding companies for our commitment to using technology to simplify small business insurance," says David McFarland, CEO of Coterie. "Coterie was built on the premise that data and tech can bring value to agents, brokers, and the small businesses they serve. We've since automated much of the process of quoting and binding small commercial insurance so that it only takes a couple of minutes to secure coverage."
This recognition celebrates innovation in the property and casualty insurance industry. The program spotlights top professionals, teams, organizations, programs, practices and products within the sector that strive to modernize and humanize the business. The 2023 honorees were selected by a panel of industry experts based on how well they stated and achieved goals with regards to the nomination category; how impactful their work has been; how dedicated the nominee has been to furthering modernization and humanization in the P&C insurance business; and how committed and dedicated the nominee has been to high ethical standards, service and excellence.
Coterie recently launched a new tech product called My Digital Agency which provides insurance agents with access to a 24/7 quoting and binding tool to use in their marketing channels. Coterie continues to innovate to provide the top commercial insurance experience in the industry.
"Today's top insurance organizations recognize the industry's history and purpose while embodying contemporary processes and services," says NU Property & Casualty Executive Editor Elana Ashanti Jefferson. "My colleagues and I are thrilled to be able to recognize pace-setting insurance organizations, programs, practices, teams, and individuals as part of the annual NU PropertyCasualty360 Luminaries recognition program."
Coterie Insurance launched in 2018 and has since made it 98% faster to quote and bind small commercial insurance for its network of over 10,000 affiliated agents.