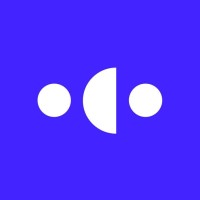 Coterie Insurance Names Bobbie Collies as Chief Growth Officer
CINCINNATI – Nov. 15, 2022 – Coterie Insurance, the partnership-focused insurtech, today announced the promotion of Bobbie Collies to chief growth officer. Bobbie will oversee the Distribution and Marketing teams as well as lead the company's growth strategy, leveraging the company's scale and momentum to accelerate growth. 
"As Coterie's growth continues to accelerate, I'm excited to elevate one of our talented, strong leaders, to help us execute our vision and deepen market share," said David McFarland, CEO and Co-founder at Coterie Insurance. "Bobbie has a proven track record of growing sales and positioning her teams for success, and we're excited to welcome her to the senior leadership team." 
Bobbie Collies brings nearly 20 years of experience in commercial insurance, where she led underwriting, sales, and marketing teams at various insurers. She joined Coterie in March 2022 and has seen the company's growth skyrocket.  
"Throughout my career, my passion has driven me toward developing innovative growth strategies to maximize market share," said Collies. "Coterie's insurance products and tech platform are truly changing the paradigm in small commercial insurance. It's been extremely rewarding working with agents, brokers, and partners to help them efficiently grow their small commercial book as we continuously work to provide the best-in-class experience for our distribution partners and small business policyholders alike." 
Coterie's previous Chief Growth Officer and co-founder Tim Metzner will be shifting his focus to people development, culture building, and serving as a strategic advisor to Coterie's executive team.  
"One of my true passions is fostering a great work culture and helping people come alive in their careers; I'm excited to be able to focus more time on building and supporting our fantastic team," said Metzner. "One of the primary jobs of a founder is to hire amazing people and put them in a position to win, and that is exactly why we brought in Bobbie and elevated her to CGO."