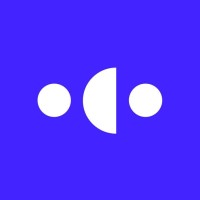 Coterie Insurance Rings in Fifth Year with Strong Growth
CINCINNATI – Sept. 12, 2023 – Coterie Insurance, the insurtech MGA simplifying small business insurance, celebrated its fifth birthday this week with significant growth in terms of written premium, as well as number of users and partnerships.  With over 10,000 affiliated agents, the insurtech is committed to growing through responsible and sophisticated underwriting. 
"We've been extremely fortunate to experience the upward growth we've seen over the past year," said David McFarland, CEO at Coterie. "By investing in a talented team of insurance professionals and technical experts we've been able to rapidly grow by solving real problems for our distribution partners and policyholders, all while keeping loss ratios and overhead low."  
Coterie experienced 130% growth in direct written premium in 2023 over the same period in 2022. The company streamlined the entire process of quoting and binding small commercial insurance, ultimately making it 98% faster to quote and bind. Taking a partnership-focused approach, a majority of the company's business comes through agents and brokers accessing Coterie through API connections. 
"With over 650 channel partners and thousands of insurance agents and brokers writing with Coterie every day, we've been able to significantly impact how insurance is transacted for small businesses across the country," said Bobbie Collies, Chief Growth Officer at Coterie. "Coterie has always believed in the relationships agents and brokers have in their communities and we're proud to continue to be a platform of choice for them." 
Coterie was recently named a 2023 Best Place to Work in Business Insurance due to the company's focus on workplace culture and providing top benefits to its workforce. Since launching in 2018, Coterie has focused on creating and fostering a best-in-class team to transform commercial insurance. 
On the horizon, Coterie continues to expand offerings including launching a white label solution for agents and brokers to provide digital insurance services directly to their clients. Over the coming year, Coterie will focus on expanding its insurance product offerings as well as increasing access to its proprietary quoting and binding platform.