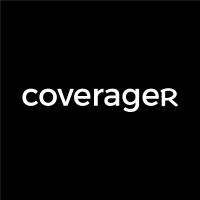 Esurance survey reveals home safety tech isn't utilized
New Esurance survey finds that regardless of the increase in frequency of natural disasters, Americans are not investing in weather preparation, including smart-home technology.
A national survey of more than 1,000 Americans found that despite the increased frequency of natural disasters, 75 percent of people do not proactively prepare for impending severe weather. Esurance commissioned the survey to better understand if people felt prepared for a natural disaster and their ability to quickly recover.
The survey results revealed two surprising outcomes. First, that people tend to take a low-investment path when it comes to weather preparation — despite the potential for expensive and dangerous outcomes. Second, even with the rising interest in smart-home technology, most aren't aware of home technologies for disaster preparation.
For most people, preparation constitutes only the basics: 76 percent have staples such as food, water, and first-aid kits.
Nearly half surveyed are not aware of home technologies such as smart smoke alarms or water sensors that can alert homeowners of a flood or fire via cell phone.
Only a quarter of respondents have invested in products like generators, hurricane shutters, wet-dry vacuums, or storm panels.
"Two-thirds of the survey respondents cite property damage as their biggest fear during severe weather, making it clear that proper insurance coverage for these weather events is crucial for peace of mind," said Eric Brandt, chief claims officer at Esurance. "It's also important for people to make use of tools that can help them prepare for weather events. And they need to have the right tools in place to get back to normal as soon as possible."
Americans feel unprepared for natural disasters
Last year, the U.S. suffered 16 major natural disasters, from hurricanes and tornadoes to blizzards and wildfires, with collective recovery costs of more than $300 billion1.
Of those surveyed, 80 percent expressed concern about the increasing pace of these events. But only 25 percent proactively prepare for potentially damaging weather. Only 17 percent consider themselves well prepared if a natural disaster were to occur with little warning, and fewer (only 13 percent) could explain their community's disaster plan.
Even when it comes to personal devices that people generally have on hand at all times, less than half of people surveyed have something as simple as a cell phone backup. And less than a quarter have severe weather apps installed.
Technology can help prepare for extreme weather
While 80 percent of respondents would feel more confident about getting through the next big storm if their communities implemented high-tech tools, almost no one (only 3 percent of respondents) plans to invest in personal technology in the near future.
From smart smoke alarms and leak detectors to wireless emergency alerts and storm trackers, there are many high-tech options designed to help keep families and individuals safe. In recent years, technology has come a long way to help people navigate natural disasters. At the federal and local levels, robots and smart devices can alert people to impending dangers, and drones can fly over affected areas to assess damage and recovery needs. Esurance deployed smart technology, such as predictive analytics and aerial images, to expedite its claim efforts during Hurricane Harvey in 2017. Solutions like these collect and analyze data to significantly improve response rates at every stage, ultimately sparing lives and saving neighborhoods from destruction.
Below are four personal technology tips to help with natural disaster preparation:
Invest in smart home sensors and alert devices, which can alert you to impending damage from fire, water, and other hazards.
Angle security systems and Wi-Fi-enabled cameras toward the street to keep tabs on activity around your home. This could help you see dangerous conditions like live wires or even downed trees, allowing you to check on your surroundings before heading outdoors. In case of evacuation, you can also monitor damage to your home and know when it's safe to return.
Find an app that enables Wi-Fi calling and make sure you know how to use it. Cell phone towers often go down in the event of a disaster, but Wi-Fi through cable is relatively reliable.
Digitalize your records for insurance purposes. Every year, update your home inventory to make sure new purchases and home improvements are included, which may speed up recovery efforts.
1. National Center for Environmental Information (NOAA): www.ncdc.noaa.gov/billions/overview.
Survey methodology: Esurance conducted an online survey from May 16, 2018, through May 26, 2018, of 1,006 Americans aged 25 and older. 525 survey respondents were from the 20 states with the highest number of $1 billion storms in the past five years based on NOAA data. The remainder are a national sample.
Get Coverager to your inbox
A really good email covering top news.