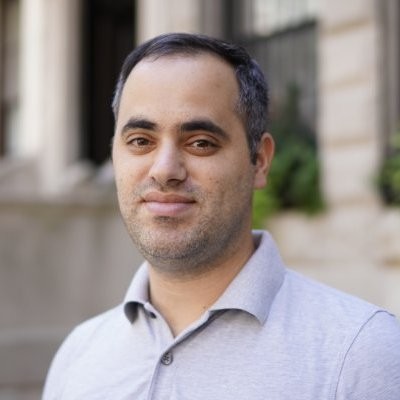 Ethos Secures $11.5M Financing
Ethos, the company making life insurance accessible, affordable and simple, officially launched out of stealth today with $11.5M in financing led by Sequoia Capital. Other participating investors include Stanford University, Arrive, a subsidiary of Roc Nation, Robert Downey Jr.'s Downey Ventures, Kevin Durant's Durant Company, Will Smith's Smith Family Circle, and a credit facility from Silicon Valley Bank. Ethos, which is licensed in 49 states and has already processed thousands of applicants for life insurance coverage, is on a mission to simplify and modernize life insurance products through technology to better align with the wants and needs of American families.
While the US economy, job market and home ownership rates, wages and the population as a whole continue to grow, life insurance policies sold in the US are declining. The share of Americans with life insurance has fallen to less than 60 percent, from 77 percent in 1989. Once seen as a vehicle for financial empowerment and protection for families, life insurance is now seen as a burden due to a confusing, lengthy and frustrating process managed by agents whose incentive structures are misaligned with the needs of everyday consumers. This reality has left tens of millions of families unprotected.
"Ten million new individual life policies are sold annually in the U.S., and Peter and Lingke have identified the opportunity to modernize their delivery and packaging for the next generation," said Roelof Botha, Partner at Sequoia. "Ethos is revolutionizing the insurance purchasing experience and we're thrilled to partner with them as they create a simple way for consumers to provide for the people they love."
Using Ethos, most people can apply and qualify for a policy after a ten minute application versus the ten weeks it takes through a more traditional process. There is always a non-commissioned licensed agent available to give unbiased guidance. More than 99 percent of Ethos customers have required no medical exam or blood test to get a policy.
Ethos is co-founded by Peter Colis and Lingke Wang, who together previously co-founded Ovid Life, a life insurance marketplace. "Life insurance is about families, financial empowerment and protection. Intrinsically, it is a good thing. But somewhere along the way, protecting profits, not people, became the industry's passion," said Peter Colis, CEO at Ethos. "We have the opportunity to rebuild a broken industry and put honesty at its core, ultimately expanding life insurance accessibility to the millions of US families who have college debt, mortgages, spouses and children to care for, and who want to be financially empowered to live their lives without worry. We are proud to partner with Sequoia and our other investors on this mission."
Get Coverager to your inbox
A really good email covering top news.