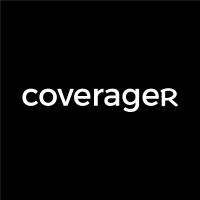 Finding Bob
This week –
Experian (🦄) disclosed that it acquired insurance aggregator Gabi for $320 million. The rationale behind the insurtech acquisition was Experian's desire to grow its presence in the insurance marketplace. That's bad news for Policygenius.
Way.com's auto insurance vertical announced it reached $60 million in annualized premiums in its first year in the market. That's bad news for Jerry.
Let's discuss.
Experian is a consumer credit reporting agency that's now entering the insurance space by acquiring a digital broker that has successfully attracted both conventional insurance partners such as ISU Insurance Services and unconventional insurance partners such as Truebill and Sofi. There isn't anything unique about the business as it's an international team of 200+ people based in San Francisco, Poland, and Arizona; selling policies via phone, email, text, and chat. So, if Metromile was feeling good about its acquisition, that feeling faded. The takeaway is that distribution is key and a choice model is critical as it supports fulfillment.
Way.com was founded in 2013 with a value proposition different than the current one. Back then, the company, which stood for "what's around you," was an online marketplace with over 20k vendors providing services in dining, parking, event tickets, activities, and movies. It not only offered the essentials (i.e. food, tickets, dinner, parking); but, it also offers hotel booking, family vacations, and cab services. However, by 2021, the company dropped any and all references that indicated that once upon a time, it was a mass marketer of concierge services. Today, the company focuses on car services; claiming to help people find and reserve the best city and airport parking, set them up with car washes in the area, and help them secure cheap car insurance via a choice model fulfilled by its Way.com Insurance Agency that was launched in November 2020 and works with several carriers including Travelers, Nationwide, Allstate, and Clearcover.
The sure way to tell a company has pivoted is by assessing its competitive landscape. Back then, Way.com competed against discovery portals and e-commerce sites. Today it operates in the same space as European startup Caura, Israeli startup Pango, and possibly car insurance shopper and Gabi lookalike Jerry – unsurprisingly, all of these companies have an insurance vertical:
Car ownership app Caura was founded in 2018 and offers auto insurance from select carriers including Ageas, Aviva, and Markerstudy.
Pango Insurance is a joint venture between Israeli insurer Menora and Pango, which develops a mobile payment parking solution.
Jerry was founded in 2017 by Art Agrawal, the co-founder and former CEO of YourMechanic, an on-demand car repair service, so it was only fitting that Agrawal will launch Jerry as a mobile-first insurance shopper to later turn Jerry into a car-ownership marketplace instead of a car insurance marketplace. The broker's latest $75 million Series C funding round – announced in August – "fuels the launch" of Jerry's super app marketplace in vehicle financing, repair, warranties, parking, maintenance, and other money-saving services.
Timing is everything but insurance-as-a-service- is timeless. The industry, however, is borderless. Examining the rest of this week's events emphasizes this point –
N26 (🦄) said yesterday that it would cease operations in the United States after January 11 and concentrate on its European activities. Note, it had little trouble entering the insurance market in other countries.
Also yesterday, Farmers Business Network (🦄), a farmer-to-farmer network and e-commerce platform launched in 2014, announced it closed a $300 million Series G funding round at a valuation of $3.9B. Its insurance arm was launched in 2018.
Kinetic, a workforce wearables startup, announced on Tuesday that it has formed an insurance division to provide workers' compensation coverage through its carrier/investor Nationwide. The wearable tech would be provided for free as part of the insurance unit, a move that the venture-backed business had previously been unable to do.
Vivint Smart Home (🦄) also shared on Tuesday its plans to launch a managing general agent to offer the equivalent of a smart driver discount to the smart homeowner. Its agency unit – Vivint Warranty and Home Insurance – was incorporated in 2019. Despite being on pace to only sell ~8k policies this year, Vivint is a headache to anyone going after the smart home insurance market as the company reaches 1.8 million customers in the US and Canada who in theory are better prospects.
Sleek announced on Monday that it closed a $14 million Series A funding round. The company, which shares similarities with Zenbusiness (US), was launched in 2017. Its insurance arm, however, Sleek Insurance Agency Pte. Ltd. was incorporated in March 2019. Zenbusiness, like Sleek, entered the insurance market in 2020 but eventually exited. Nonetheless, a good idea implemented poorly remains a good idea.
As an aside, Vivint partnered with Liberty Mutual (in 2013) to come to the conclusion that it can move beyond an affinity partnership and deeper into insurance. Tesla partnered with Liberty Mutual (in 2017) to come to the same realization. File under 'when incumbents fail unicorns, the entire industry suffers.'
In The Drop, Bob Saginowski (played by Tom Hardy) is a bartender at a neighborhood bar in Brooklyn that once belonged to his cousin Marvin Stipler (played by the great James Gandolfini) till Chechen mobsters took over and used the place to park their dirty money, hence the name of the movie. "No one ever sees you coming, do they, Bob?" is one famous line in the movie.
There were a lot of Bobs this week (in the form of software, financial, and/or hardware companies that are looking to act as insurance distributors). Ideally, you find Bob (no pun intended), before he finds you.
Get Coverager to your inbox
A really good email covering top news.