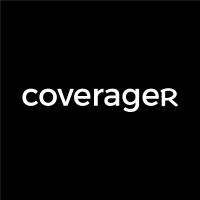 Friday Feeling: Conflict Paralysis
Those who stand for everything, stand for nothing, and those who stand for nothing, fall for anything, so those who stand for everything, fall for anything.
A conference organizer once told me that they operate like they are the UN. This is in stark contrast to how we work at Coverager where we share our views and have turned down $ opportunities to be able to continue and express our thoughts. I say $, because the other side of the coin is a lot more $$$; after all, people want to hear the whole truth and nothing but the truth – when they aren't the subject line. So we're not the UN and standing for everything – taking a neutral stance – isn't good or bad. It's just you opting for $ instead of $$$.
Neutral Isn't Neutral
Take, for example, neutral reviews. There are two types of neutral reviews, according to the American Marketing Association. The first type is the mixed neutral which has both negative and positive comments. The second type is the indifferent neutral where no negative or positive feedback is included. Mixed neutrals are good because they help businesses improve. They also have the capability to influence readers to read more positive and negative reviews. Indifferent ones, on the other hand, can hurt a brand. In other words, a neutral review is either a good and a bad thing or a bad thing. It never is – only – a good thing.
In 2017, Rachel Garrahan wrote a piece for The New York Times titled The Strategy at Girard-Perregaux is on Time. Girard-Perregaux is a Swiss watch company and a subsidiary of Kering Group that up until ~two years ago was led by CEO Antonio Calce who was dismissed after producing lackluster results. By the way, for those of you who aren't into watches, Kering also owns Gucci, Saint Laurent, and Balenciaga. The article begins with "According to Antonio Calce, the chief executive of a Kering watch group that includes Girard-Perregaux, growing up in Switzerland presents a simple question to children thinking about their futures: 'Do you like cheese, chocolate, watches or banking?'"
I, like Calce, don't immediately think of Swiss neutrality when Switzerland comes up. Neutral isn't memorable and is often questionable.
You've heard the news that American Family acquired Bold Penguin. It raised this topic of platform players 'being neutral' and what it means when an insurance company receives an investment from a carrier. At the risk of stating the obvious, an investment from a carrier signals the potential for that startup to realize its exit strategy with the help of that carrier.
We've recently seen it happen with CUNA Mutual and ForeverCar. The Madison-based life insurer invested in the car warranty company in 2016 and in 2017 via its VC arm CMFG Ventures to eventually acquire the company last year.
We've also seen it happen before with American Family. In 2017, it acquired Networked Insights, now known as audience.ai, a Chicago-based enterprise marketing platform it invested in via American Family Ventures in 2014 and in early 2017 – 12 months ahead of its acquisition. So if American Family turns around and purchases Clearcover, another portfolio company of American Family Ventures, we won't be surprised.
Looking for more data? See Sun Life & Maxwell Health and Munich Re & Relayr.
According to our Insurer Investor Report, 2019 saw 268 insurer-backed deals; a 176% jump from 2015. Allianz participated in Lemonade's $300 million Series D round (announced Apr 11, 2019) and Munich Re/HSB participated in Next Insurance's $250 million Series C round (announced Oct 7, 2019). Insurance startups will continue to see support from insurer-investors and the potential for a conflict is always there – best deal with it than avoid it.
Conflict paralysis takes place in insurance when a carrier or a broker avoids certain partnerships that go against how it is doing business or because of a certain carrier-slash-competitor's stake in the opposing company. The reasoning reinforces a strategic decision that quickly turns insignificant as insurance isn't a monopolistic competition. Mind you that a carrier investment isn't the only cause for a conflict. At least with an investment, one's cards are on the table. There's plenty of secrecy to be found in carrier-vendor contracts where certain clauses prevent the platform player to go after certain agents or restrict the platform player from spread-sheeting a carrier.
Should you now acquire [insert a Bold Penguin competitor here]? Bold Penguin's revenue streams don't flow through the same pipes. One part of its business is a lead exchange, the other is an Agent Terminal and the third is its enterprise solutions. But it's a 100% technology platform as it doesn't take on insurance risk. Despite that, according to one source, American Family didn't acquire Bold Penguin for its technology but for its potential revenue. The opposite is true when you consider Brown & Brown's acquisition of CoverHound.
Ultimately, the real conflict with insurance aggregators is that they aren't built for carriers, they are built for agents, and agents are far from neutral when it comes to who they do business with, and whether it's intermediation via aggregation or intermediation via curation or intermediation via layers of curation (see Layr and see what I did here) it will still be intermediation via automation.
Get Coverager to your inbox
A really good email covering top news.