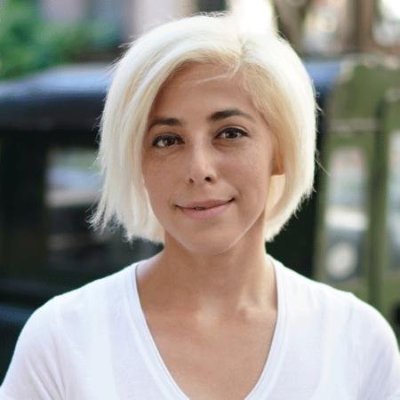 Friday Feeling: Next-gen rating models
In Progressive's recent earnings call which took place this past Wednesday, Yaron Joseph Kinar of Goldman Sachs asked a straightforward question: "For the customers who sign up for UBI, what weighting do you assign the UBI data in the grand scheme of pricing those customers?" The response was a long convoluted way of saying 'we won't answer this question.' Specifically, Progressive went on to explain that they solve for all the other rating variables but because it doesn't require everybody to take that [UBI] option, it solves for it last. The company further explained that it factors zip code and other demographics of the household.
Progressive is known for its transparency and communication strategy but transparency has its limits and no one will reveal everything that works, every single time it works; not in a commodity business. So, Progressive not responding to Coverager on the status of its Homeshare product isn't surprising, nor is its response to Yaron. Questions remain – does UBI work and at what cost? Or is it the personalized-fair messaging that resonates with the end-user? Or is it the fact that insurers can find opportune moments to reach customers who consent to have their data shared with third-party vendors?
This week, Honda and Acura introduced a new app feature powered by Verisk called Driver Feedback in which eligible car owners willing to share their vehicle data will receive feedback on their driving followed by, potentially, auto insurance quotes from select insurers including Nationwide. The news follows the launch of LexisNexis Telematics OnDemand that's built to collect and deliver normalized telematics data from US automakers, mobile apps, as well as third-party services that participate in the LexisNexis Telematics Exchange including General Motors (also works with Verisk), Mitsubishi Motors North America and Nissan North America. This allows US auto insurers to access a consumer's existing telematics data in near-real-time to offer more personalized pricing to the consumer. And Root is the first to adopt Telematics OnDemand.
"Root was founded on the principle that auto insurance rates should be based primarily on driving behaviors, not demographics. Together Root and LexisNexis Telematics on Demand will offer immediate, personalized, fair insurance rates to good drivers based on data that comes directly from their car." – Kumi Walker, chief business development & strategy officer at Root.
Root's promise for fairness is fading off with every rate increase, however, its messaging is still relevant and attractive for every new auto insurance shopper. And in this line of business, people like to shop. In fact, more people are shopping as noted by Progressive that saw conversion rates go down ~2% and quotes go up 6%. So Root has a plan to become a fairer insurer by eliminating credit scoring by 2025. But, a lot can happen in 5 years.
Progressive, in what appears to be a countermove to Root, just launched its Snapshot Road Test that collects telematics data upfront before pricing the policy. And let's not forget Tesla that's currently looking to develop "next generation rating models" that take into account kilometers driven with Autopilot assistance. And this aspiration (next-gen rating models) sounds fancy, is feasible, and goes beyond personal lines. In commercial lines, for instance, digital insurers look to use different data sources to pre-fill or eliminate questions from the application. But what about adding questions?
When Next Insurance started to offer coverage to fitness trainers, they noticed that if fitness trainers answered 'no' when asked if they required their customers to fill out a health questionnaire, then coverage would be declined. This led Next to introduce a follow-up question to ask whether they'd [fitness instructors] be willing to have their customers fill out a health questionnaire. The new process resulted in a 16% conversion rate increase.
Pet insurer Trupanion is testing whether pets that eat high-quality food over their life will have better health outcomes. And they've made some investments to figure out how to test that. What they [also] should've done was introduce an extra question; one that asks what the dog or cat eats. This kind of data is now collected by NYC-based Smalls (human-grade, fresh food for cats) that just announced a $9 million Series A round. Similarly, The Farmer's Dog collects 20 pieces of intel on a pet before recommending relevant recipes. Meanwhile, insurers like Trupanion and Lemonade collect 8 or 9 pieces of data (see table below) to present a quote and move the customer along its 'quote-buy-and hopefully forget' insurance journey.
| Trupanion | Lemonade (pet) | The Farmer's Dog |
| --- | --- | --- |
| Pet name | Pet name | # of dogs |
| Is your pet male or female? | Dog or a cat? | Dog name |
| Do you have a dog or a cat? | Address (+zip code) | Zip code |
| Pet breed | Pet age | First name |
| Pet age | Pet breed | I [already believe] that fresh food is the healthiest for [dog name] |
| Is your pet spayed/neutered? | Male or female? | Email |
| Is your pet an assistance animal? | Has [the pet] ever shown signs of a chronic condition? | He/She |
| zip code | Any other cats or dogs living with you? | Age |
| Email | * | Spayed |
| * | * | Weight |
| * | * | Breed |
| * | * | Body |
| * | v | Ideal weight |
| * | * | Activity level |
| * | * | Eating style |
| * | * | [Health] issues? |
| * | * | Type of food |
| * | * | Food brand |
| * | * | # of treats |
| * | * | Require a prescription diet? |
Moving on to another/final example. RoboTire, founded in October 2018, uses robots and software to automate changing tires. This is an early-stage company with its product currently being piloted in California and should be of interest to insurers for two reasons – data and marketing.
Data – commercial insurers with an appetite for mechanics and auto shops should partner with Robotire to learn whether the presence of such robo-tires can potentially reduce workers' compensation claims. Eventually, if such companies take off, it will be the addition of an underwriting question or two, that will make one carrier's pricing more accurate, more personal, and ultimately fairer.
Marketing – auto insurers can create an affinity program in which Carrier A will subsidize part of the cost to replace a tire in exchange for a sponsorship message. After all, auto insurance is a product people shop for, as noted above.
In short, streamlining quoting applications and eliminating eligibility questions is what you do today to free up your mind to identify the data needed to price risk tomorrow as cars, homes, and workplaces are becoming smarter and safer and as external players with access to better data may someday simply be 'insurance entrants.'
Get Coverager to your inbox
A really good email covering top news.