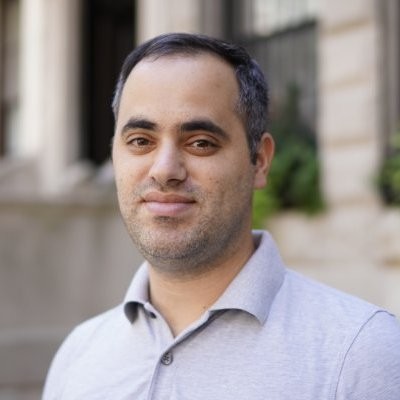 Goosehead Insurance is now selling life insurance
Goosehead Insurance is formally announcing its entrance into the life insurance space through a "strategic alliance" with Ethos Life.
To get started, clients can use Goosehead's Digital Agent platform to be connected to Ethos for a "fully online and hassle-free experience that does not require a medical exam."
We decided to give it a try and for starters, Goosehead doesn't make this new life insurance offering easy to spot – it is only listed when shoppers click on the full list of coverages under the quote button.
In what appears to be an effort to solve this visibility issue, Goosehead is presenting a 'life' tab to shoppers looking for renters insurance for example.
This brings us to the "fully online" experience the companies state. The Ethos quote is not clickable (similar to the renters and flood quotes) and the only option is to connect with an agent.
"Individual life insurance represents a nearly $150 billion premium marketplace in the United States. We are eager to offer all our clients life insurance through this partnership with Ethos. Life insurance is one of the most important financial protections for families, and by working together, we can ensure clients have the right coverage and protections in place. Goosehead was built around putting clients first and it was key for us to find a partner whose values and beliefs aligned with ours. Ethos' commitment to redesigning the life insurance process to be consumer-friendly mirrors our emphasis on giving clients choice and the best experience. Helping our clients create another layer of protection for their families through life insurance is a significant step in our company's evolution." – Michael Colby, president and chief operating officer at Goosehead Insurance.
"We're excited to work with Goosehead to continue on our mission to protect the next million families. Goosehead's Digital Agent platform allows us to stay true to our focus on making the process of getting life insurance effortless and accessible to all. We chose to team up with Goosehead because of the company's emphasis on combining innovative technology with expert agent advice, and we are looking forward to working together to further our shared vision for the insurance industry." – Erin Lantz, chief revenue officer at Ethos Life.
Bottom Line: With a mission to protect the next million families, Ethos should just turn into a nonprofit organization because a life insurance middleman that needs an insurance middleman that relies on other insurance middlemen to sell is not a profitable business.
Get Coverager to your inbox
A really good email covering top news.