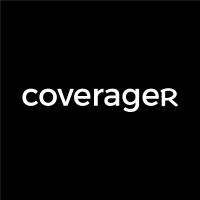 Great-West to Sell Individual Life Insurance & Annuity Business
Great-West Life & Annuity Insurance Company (GWL&A) is announcing that it has reached an agreement to sell through reinsurance substantially all of its individual life insurance and annuity business to Protective Life Insurance Company, the primary subsidiary of Protective Life Corporation (Protective).
The business to be transferred, which is marketed under the Great-West Financial brand, includes bank-owned and corporate-owned life insurance, single premium life insurance, individual annuities and closed block life insurance and annuities. GWL&A will retain a small block of participating life insurance policies which will be administered by Protective following the close of the transaction.
The transaction is expected to close in the first half of 2019, subject to regulatory approvals and customary closing conditions.
GWL&A's retirement and investment management divisions, Empower Retirement and Great-West Investments, are not affected by this transaction.
GWL&A is an indirect, wholly owned subsidiary of Canada-based Great-West Lifeco Inc. (Great-West Lifeco). The business being sold is conducted in the United States and the transaction does not affect the life insurance businesses conducted in Canada or elsewhere by Great-West Lifeco.
Headquartered in Birmingham, Ala., Protective is a wholly owned U.S. subsidiary of Dai-ichi Life Holdings, Inc. (TSE:8750).
"The combined strength of the businesses built by Great-West and Protective creates new opportunities for our customers and distribution partners who will now be very well served by Protective," said Robert L. Reynolds, Chief Executive Officer of GWL&A. "Our team is committed to ensuring a seamless transition to Protective for our customers who will continue to benefit from the product solutions we've developed to meet their needs."
"This business aligns well with our long-term plans for growth and scale. The life and annuity business has been a cornerstone of Protective throughout our history and will continue to be an area of future growth for the company," said Richard J. Bielen, President and Chief Executive Officer, Protective. "Together, Great-West Financial and Protective bring a broad spectrum of strength and stability to this transaction with a shared focus on providing value. We are excited about the opportunity to reach new markets and serve even more customers.
In 2014 GWL&A established Empower Retirement, which is the second largest retirement plan provider1 in the U.S.
"We will continue to focus on Empower Retirement and seize the opportunity to further advance our leadership position in the expansive retirement services market," said Reynolds. "Empower has demonstrated a commitment to its clients, distribution and investment partners as a means of ultimately helping more Americans create the financial security they deserve."
The reinsurance transaction with Protective includes business written by GWL&A, Great-West Life & Annuity Insurance Company of New York and the U.S. branches of GWL&A's affiliates, The Canada Life Assurance Company and The Great-West Life Assurance Company. The business written in New York will be reinsured by Protective Life and Annuity Insurance Company.
Goldman, Sachs & Co. LLC acted as financial advisor to GWL&A for the transaction and Eversheds Sutherland (US), LLP is acting as legal counsel.
About Great-West Life & Annuity Insurance Company
Established 125 years ago, Great-West Life & Annuity Insurance Company administers a total of US$602 billion in assets for approximately 9.1 million retirement, insurance and annuity customers, as of Sept. 30, 20182. The company's offerings range from investments, life insurance, annuities and executive benefits products marketed under the Great-West Financial brand to retirement savings products and services provided by Empower Retirement, the nation's second-largest retirement plan record keeper by participants1. To learn more, visit greatwest.com.
Empower Retirement serves approximately 38,000 retirement plan sponsors from all segments of the employer-sponsored retirement plan market: government 457 plans, corporate 401(k) clients, non-profit 403(b) entities, private-label recordkeeping clients and Individual Retirement Account customers.
Great-West Investments serves the market for retirement investments through its sub–advised investment platform and creates an array of value–added products for clients including mutual funds, managed accounts, capital preservation products and retirement income solutions.
Great-West Financial® is a registered mark of Great-West Life & Annuity Insurance Company. GWL&A is an indirect, wholly owned subsidiary of Great-West Lifeco Inc. and "A Member of the Power Financial Corporation Group of Companies."
About Protective Life Corporation
Protective Life Corporation provides financial services through the production, distribution and administration of insurance and investment products throughout the U.S. The company traces its roots to the corporation's flagship company, Protective Life Insurance Company – founded in 1907. Throughout its more than 110-year history, Protective's growth and success can be largely attributed to its ongoing commitment to serving people and doing the right thing – for its employees, distributors, and most importantly, its customers. The company's home office is located in Birmingham, Alabama, and its nearly 3,000 employees are located in offices across the United States. As of September 30, 2018, the Company had assets of approximately $91.8 billion. Protective Life Corporation is a wholly owned subsidiary of Dai-ichi Life Holdings, Inc. (TSE:8750). For more information about Protective, please visit www.Protective.com.
Get Coverager to your inbox
A really good email covering top news.