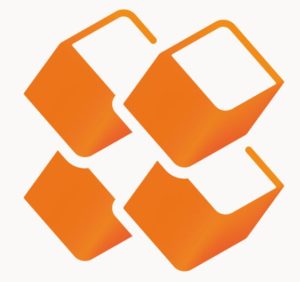 HDI Austria live with FRISS for automated claims fraud detection and compliance screening
HDI Versicherung AG, a 209 million euro GWP Austrian insurance company offering insurance to personal and SME customers, has successfully implemented FRISS to streamline their claims processes and handle compliancy requirements at the next level.
At HDI, a small SIU team was responsible for investigating potentially fraudulent claims. These were sent to them after a manual detection process. HDI wanted to combine this manual process, based on human intelligence, with technology. FRISS was their solution of choice, as their detection engine combines AI, network analysis, predictive models and text mining with expert industry knowledge.
The FRISS claims solution is seamlessly integrated in HDI's homegrown core system. This provides an efficient way of screening claims and delivers the actionable insights to the investigation team in order for them to take appropriate actions.
Hugo Martinshausen, HDI Austria's Deputy Head of P&C Claims comments: "In my view from claims management, FRISS is that fraud detection program we need to increase our development of new features as white box processing with a strong helping hand avoiding fraud."
Johanna Punz, Team Lead Risk- and Processmanagement / Project Lead FRISS Implementation Project at HDI Austria says: "With both FRISS solutions we were able to implement what we expected. FRISS completed our issues to our fullest satisfaction. We are certain we have chosen the right partner."
"The cooperation with HDI was outstanding," says Olcay Krandaoglu, Senior Project Manager at FRISS. "I really liked the way that from the first moment on we worked together as partners. Due to the fact that we had to run two parallel implementations, smooth communication was of vital importance. I'm happy to be contributing to the success of HDI and look forward to be working with them with on projects in the near future."
About HDI Austria
As a member of the international Talanx Group, HDI Austria has established itself since 1983 as a performance- and quality-oriented property insurer. Initially responsible for commercial clients, the company changed rapidly and has been operating in the motor vehicle sector since 1990 and in the accident, legal protection and home sectors since 1996. In 2019, the premium volume was around EUR 209 million. HDI offers private and corporate customers broad access to its insurance offerings and services: In addition to close cooperation with independent insurance brokers and agents, HDI is also available around the clock with provincial head offices throughout Austria, both locally and on the Internet. www.hdi.at
About FRISS
FRISS is 100% focused on automated fraud and risk detection for P&C insurance companies worldwide. Their AI-powered detection solutions for underwriting, claims and SIU helps 175+ insurers grow their business. FRISS detects fraud, mitigates risks and supports digital transformation. Insurers go live within 4 months, realize 10 times ROI and 80% increase in straight through processing of policy application and claims. FRISS solutions help lower loss ratios, enable profitable portfolio growth, and improve the customer experience. For more information, please visit www.friss.com.