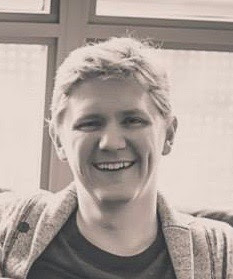 Holmes Murphy and TrustLayer Partner to Revolutionize and Streamline Insurance Verification for Clients
FOR IMMEDIATE RELEASE
Holmes Murphy and TrustLayer Partner to Revolutionize and Streamline Insurance Verification for Clients 
National brokerage and industry-leading startup take risk management and insurance verification compliance to next level.
Waukee, Iowa September 26, 2023  — Holmes Murphy, one of the nation's largest independently owned insurance brokerages, is excited to announce its formalized partnership with TrustLayer, a leading-edge, innovative company focused on enabling faster and more efficient proof of insurance verification, while helping clients better manage risk.
"One of Holmes Murphy's main goals is to identify risks sooner and drive down costs faster, all the while streamlining time-consuming, mundane, and risky tasks our employees take on for our clients," said Ellen Willadsen, Holmes Murphy Chief Innovation Officer. "The unique value TrustLayer brings to the equation is the ability to automate the insurance verification process using robotic process automation (RPA) and artificial intelligence (AI). This provides our clients with peace of mind knowing the coverage their business partners have in place is adequate, validated, and compliant. It's just one more way Holmes Murphy is working to innovate within the insurance industry to benefit our clients."
It's long been known insurance verification is a manual process with millions of static documents changing hands across the U.S. The cost and risk of this outdated process is high, with studies showing that 75 percent of vendors are underinsured. This is where TrustLayer comes in. The company uses RPA and AI to automate this process securely, so companies can automatically verify the insurance and licenses of their vendors, suppliers, borrowers, and tenants. After early success with their platform we are excited to roll this out to our clients across the agency.
"It's clear that validating insurance is broken if, in a world filled with technology, people are still picking up the phone, printing, faxing and filing these documents, millions of times each year" said John Fohr, co-founder and CEO of TrustLayer. ""We're building the modern way for businesses to approach risk, compliance and insurance verification and it certainly doesn't involve call centers or fax machines. It requires true partnership to connect to systems of record and get to the ground truth of a policy. I'm particularly pleased that Holmes Murphy and the BTV community  joins TrustLayer in that vision and welcome their partnership as we solve this critical industry-wide problem."
"We're especially proud of the work TrustLayer is doing not only for Holmes Murphy, but the entire insurance industry," said Willadsen. "As a member of our BrokerTech Ventures 2020 inaugural Accelerator cohort, it's fulfilling to see the company lead the way in terms of revolutionizing and streamlining what are incredibly tedious and risky processes for businesses. This is what we created BrokerTech Ventures to do, and it's exciting to see the evolution of the companies that have taken part."
"Caring for Your Unique Potential is Our Soul Purpose." That statement is the core of how we do business. We ask the tough questions, avoid the easy path, believe fully in caring for the unique challenges of our clients, impact the industry through innovation, and leverage our greatest assets — the hearts and minds of our people — to advocate on behalf of our clients. That's our approach to risk management and benefits consulting, and it's worked for us since our inception in 1932. As an independent brokerage, we serve clients in every industry and of almost every size, with the ultimate goal of providing exceptional service and caring for our clients' unique potential. We are also the co-founder and co-owner of BrokerTech Ventures, the industry's first broker-led convening platform and accelerator. For more information, visit www.holmesmurphy.com. You can also follow us on Twitter.com (@holmesmurphyins) or on Facebook, LinkedIn, or Instagram.
TrustLayer is an AI-powered collaborative risk management platform working to digitize the highly manual, error-prone, and paper-based process of insurance verification. With TrustLayer, companies can securely automate the verification of insurance, licenses, and compliance documents of their business partners (i.e., vendors, subcontractors, suppliers, borrowers, tenants, ridesharing, and franchisees) in an easy-to-use digital dashboard. TrustLayer is working with dozens of the largest brokers and carriers in the U.S. to build out a fully digital proof of insurance solution so companies will be able to validate in real-time that their business partners have the correct coverage. The company is backed by leading investors, including Craft Ventures, Abstract Ventures, Box Group, Propel Ventures, Sure Ventures and PruVen Capital, and has also received investments from more than 20 of the top 100 insurance brokers. To learn more, visit trustlayer.io, or follow us on Facebook, Twitter, and LinkedIn.