How MEDTECH will design a brighter future for Insurance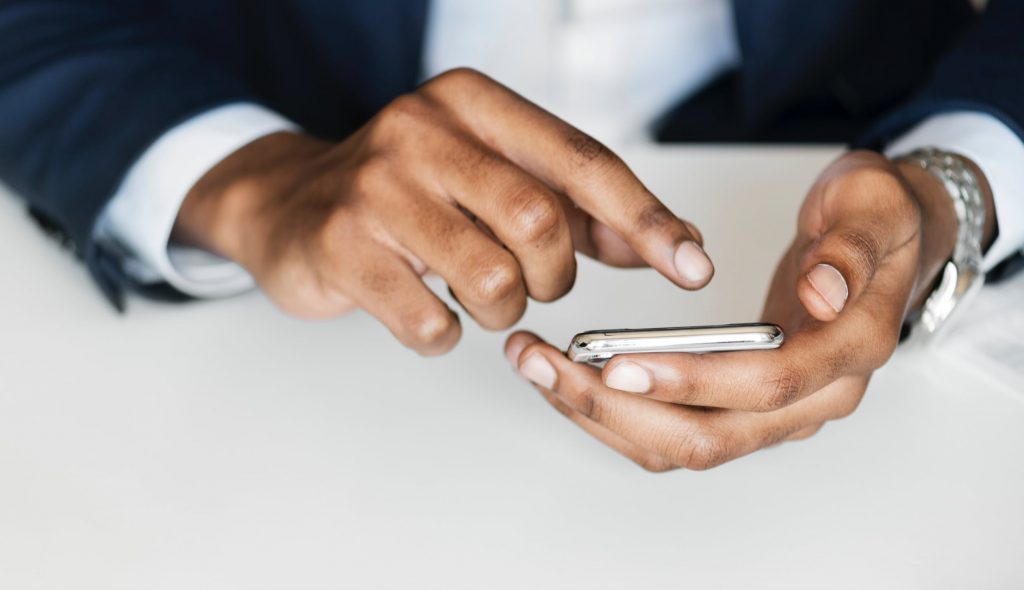 SkinVision, from the Netherlands, and PatchAI, from Italy, were both named winners in the 2019 RGAX Big Idea Competition. This is the first time in the three years of the competition that two winners were announced.
The final event, which took place April 25 at the Paris Stock Exchange Palace, spotlighted winners selected from five finalists, each representing a participating country (Spain, Italy, Germany, France and Netherlands).
"Skin Vision is a service that promotes the early recognition of skin cancer by transforming the smartphone into a medical device as precise as a dermatologist," explained its founder, Bob Moens. So far it has more than 1.2 million downloads, and has helped recognize more than 27,000 skin cancers worldwide.
PatchAI is the first AI-driven cognitive platform for the collection and predictive analysis of data reported by patients in clinical trials. Essentially, it's a virtual assistant for patients enrolled in these clinics. "It is a mobile app that monitors and improves patient engagement and well-being through a virtual assistant that mimics human and empathetic conversations. The technology is based on machine learning, natural language processing and a wide range of IBM Watson, Cognos and Cloud services," said CEO and founder, Alessandro Monterosso.
The other three finalists included:
·        Universal Health Chain (Spain) – a global health platform based on blockchain technology with the first Patented Universal Health Identifier.
·        doctorly (Germany) – doctorly is creating the future of digital health care with a cutting-edge digital practice management software for doctors and health app for patients.
·        Chronolife (France) — Chronolife is an artificial intelligence company specializing in digital health. Its flagship neuromorphic and patented algorithm is capable of detecting and predicting clinical events on smartphones.
The clear mission, that is common to all of these projects, is to make people lives better and easier. Traditionally, Insurance has focused its innovation efforts on developing new products, new pricing and new distribution models. Given today's BIG IDEAS competition results, we are seeing and experiencing a new wave of possibility on how Insurance can impact people's lives.
Startups are offering additional paths to design relevant solutions, including building medtech innovation into the insurance value proposition.
Our thirst for innovating drove us to launch a European startup competition
Insurance, and especially the life insurance industry, still has a long way to go in incorporating disruptive innovations. We define disruptive innovation for the life insurance industry as seeking to achieve a new model that improves consumer perception of the value of insurance, generates more customer engagement, reduces underwriting friction and helps people live healthier lives.
At RGAX we believe this is attainable by taking a truly collaborative approach to finding innovative solutions for our industry that engages the entire ecosystem, including incumbent insurers. This idea was the launch pad for our first BIG IDEAS competition in 2017.
The contest invites entrepreneurs, technologists, students and innovators from across Europe, to propose disruptive solutions to improve products and services for the life and health insurance and the retirement markets. BIG IDEAS is about 'connecting the dots' between several brilliant minds and creating incredible opportunities to make a significant impact for consumers and the industry.
Our team worked closely with IMPACT HUB, a global network of innovative communities that foster entrepreneurship and business development, throughout the 8 week competition. (I'd like to take this opportunity to personally thank Maria for her dedication to help us succeed.)
Additionally, we partnered with key players in the insurtech/fintech ecosystem such as La Place in Paris; INVYO and INESE in Spain; Fintastico in Italy; and Startup Amsterdam amongst our main supporters.
We were pleased and honored to have worked closely with the 23 semifinalists and over 20 judges from different nationalities, experiences and background.
Thank you all – and now we look forward to RGAX BIG IDEAS 2020.
Image credit: pexel.com