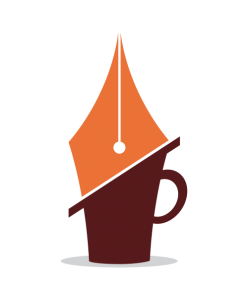 How the Digital Age Is Creating Multiple Moments of Truth in Insurance
"You can't have a claim without a purchase in the first place, and other moments in between will increasingly put insurers to the test."
By: David Lyman, CEO & Co-Founder, Betterview
Historically, insurance people have referred to the claim as "the moment of truth"— the point when the commitment an insurer has made to the policyholder is tested. How an insurer performs can still be a make-or-break for the customer at that moment, but it's not the only one.
In today's Digital Age, we must think not of a singular moment, but rather moments of truth—plural. If an insurer loses to a competitor at the point of sale, how well the company handles claims becomes moot. And as companies shift from a strategy of customer service to customer engagement, moments of truth will proliferate.
The industry sort of knows this already, but more as a fear that at some time in the future, non-traditional competitors might build a better mousetrap when it comes to distribution. However, that future is already here. Below, I'd like to illustrate with a personal anecdote.
A Narrow Window of Opportunity
Earlier this year, my wife and I were buying a house in San Francisco—a challenging market, with a very narrow window of opportunity to complete vital stages of the transaction. A critical step in closing a mortgage is obtaining home insurance. Our choice of insurance carrier was a matter of brand loyalty: a household-name insurer with which I had my very first auto insurance policy when I was in high school. It was the insurer I had turned to during my college years and, after getting married, for a life insurance policy and a homeowner's policy for our first home.
About a week after our offer was accepted, my wife contacted the insurer and spent a full two hours on the phone answering questions. At the end of that process, she was told that the insurer would need to send an inspector to the property in question—which would take two weeks—before they would agree to bind the policy. This was very bad news because we only had a few days to comply with the mortgage banker's requirements for having a bound homeowner's policy before causing a delay in our closing.
My wife called me as soon as she got off the phone with the insurer to discuss our options. I was traveling for work and had just boarded an airplane when I answered. I told her I had to hang up, but that I would get online and try to take care of it once we were in the air.
Once airborne, I logged onto the plane's wifi and went to Hippo Insurance's website. The information required for applying for a homeowner's policy was minimal, and so despite slow airplane wifi, I was able to get a policy bound in about 15 minutes. I then forwarded the bound policy to the mortgage banker and they responded right away that everything looked good with our new policy. In due course, we closed on the house on time and without a hitch.
Reflecting on this personal story, it doesn't seem unreasonable to say that if incumbent carriers fail to provide an experience comparable to what Hippo provided, they will be left behind. This was a case where my choice of insurer was a foregone conclusion. Deciding against the insurer was a matter of regret, however, we had to choose between brand loyalty or losing a very important opportunity. In the case of customers without loyalty to the brand, what reason is there to go through the traditional insurer's tedious, time-consuming process, even if they didn't face a strict time limit?
Customer Expectations are Changing in Today's Digital Age
Consumers are used to conveniently purchasing most things online. Of course, buying insurance is a special case, since a significant amount of accurate data is required to underwrite a policy, especially in the case of a home. However, the current state of technology permits a greatly abbreviated list of questions in order to access the information needed to properly underwrite—as my airborne experience demonstrates.
Going forward, consumers will attempt to buy insurance online, and the fact is that the more questions an insurer asks, the greater the propensity for the customer to give up. Exactly which questions to ask may be debatable, depending on an insurer's access to third-party data, but I have no doubt that any number of questions the incumbent insurer asked my wife were unnecessary. In any case, a two-hour interview is unreasonable in this day and age and fewer and fewer customers will be willing to invest that amount of time, especially as there are more and more choices in carriers that do not require such a burden.
There is no way to interpret the persistence of the purchasing experience of the incumbent insurer except as inertia in the face of a changing world. Nobody wants the experience they provide, and soon enough customers won't stand for it. It's an experience still built on a contract-focused set of processes designed for the insurer's convenience. It's hard to say how long a given incumbent can continue to get away with this level of performance, but the direction of the industry is clear. Insurers need to provide a process built with the customer (and agent) at the center.
Innovation continues to raise the bar for both the insurance purchasing and claim experience, but it is also driving the creation of a range of new products and services that require effective engagement beyond purchase and claim.
For example, on-demand products create the opportunity for coverage to toggle on and off, or to apply to different items of property. Life insurance products increasingly involve ongoing engagement of policyholders in the interest of their well-being and longevity. New services are emerging to prevent losses through alerts and other forms of engagement with both personal and commercial lines policyholders.
Conclusion
Providing a convenient and pleasing purchasing experience has become table stakes, and insurers who continue to provide an inconvenient and unpleasant experience are passively ceding the market to other providers that are using in-house and third-party data sources to prefill highly accurate data that was previously unknown or provided by insureds and agents. The industry has been talking the talk about "customer intimacy" and "customer engagement." It now needs to walk the walk, embracing a vision of insurer/customer relationship where interactions happen with greater frequency—and every time they do will be a "moment of truth."