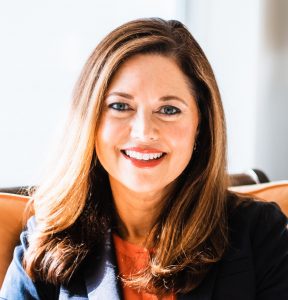 How To Get Life Insurance If You Got Turned Down
Getting approved for life insurance can be challenging if you got denied coverage in the past. According to a new Clearsurance report, Best Life Insurance Companies After Denial, no-exam life and guaranteed life policies are good options to consider. While some no-exam life policies ask you to complete a health questionnaire, you won't undergo a medical exam. And guaranteed life doesn't require a health history, questionnaire, or medical exam. 
Clearsurance recommends going with Colonial Penn or Ladder if you want no-exam life insurance and AIG or Mutual of Omaha for guaranteed issue life coverage. Here's what you should know about these coverage options.  
Colonial Penn
Colonial Penn has no-exam life insurance with up to $50,000 in coverage. It's available in most states and starts at just $9.95 a month. 
You won't need to have a medical exam or answer any health-related questions to secure a policy. So, regardless of your medical history, you can get a life insurance policy with them. 
Ladder
If $50,000 of life insurance coverage is less than you need, get quotes from Ladder for no-exam health insurance. It has the highest coverage amount at up to $3 million. And, you can increase or decrease your coverage amount at any time during your policy period. 
AIG
If you want to go with a guaranteed issue life insurance policy, AIG is an excellent place to start. While that type of life insurance has a reputation for being expensive, AIG makes it affordable. According to Clearsurance, policies start at $20 a month, making it one of the most affordable options. 
You also don't have to worry about AIG raising your rate during your coverage period. Once you lock in a policy, you're guaranteed to pay the same rate until it expires. 
Mutual of Omaha
The cut-off age for guaranteed issue life insurance is usually 80. However, with Mutual of Omaha, the cut-off is 85, making it a good option for older policyholders. Their policies start at just $15 a month. 
Reasons Why You May Be Denied Life Insurance
Getting life insurance can be difficult once a company labels you "high risk." So, why would an insurer deny you coverage? 
Although your age and lifestyle play a significant role, Clearsurance says your health is the biggest culprit for a life insurance denial. If you're in poor health or have pre-existing conditions, such as cancer or Alzheimer's disease, there's a good chance a life insurer will deny you coverage.
According to Clearsurance, some companies also take mental health into account. So, if you've been prescribed medication for depression, anxiety, or a similar condition, a life insurer could consider you a high risk.
How To Dispute A Life Insurance Coverage Denial
If you believe you've been denied life insurance coverage by mistake, you can dispute it. For health-related issues, talk to your doctor to see if they can provide an insurer with a recent report of your health. You can also appeal denials that are non-medical, but the process varies. 
What If My Life Insurance Claim Gets Denied?
Once you get a life insurance policy, there's a chance a claim could get denied after your death. That happens less than 1% of the time, according to Clearsurance, but it's still possible. 
Just as you can appeal a denial for coverage, your loved ones can also appeal a denial for a claim. It usually starts with contacting your insurer and providing any requested paperwork. If that doesn't work, Clearsurance says your next step should be to hire a lawyer. 
Importance of Life Insurance 
No-exam and guaranteed issue life insurance can be more expensive than traditional life policies; however, they're good options for anyone who has been denied coverage or labeled "high risk" by insurers. 
Remember, life insurance is more about protecting your family from a devastating financial loss than it is about you. It can help them replace your income, cover funeral costs, pay off debts, and manage daily expenses. 
To find the best life insurance policy, enter your ZIP code on sites like Colonial Penn, Ladder, AIG, and Mutual of Omaha until you find a life insurance policy that suits your financial needs and budget. 
Read the complete Clearsurance report: Best Life Insurance Companies That Cover People Denied by Other Life Insurance Companies.