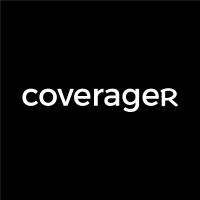 Introducing AGCS Services
Allianz Global Corporate & Specialty (AGCS), the corporate insurance carrier of Allianz Group, is establishing a new business initiative, "AGCS Services", providing value-added services to its corporate clients. The offering includes risk consulting, captive fronting and crisis management solutions. AGCS is initially launching the new services offering in two core markets, Central & Eastern Europe (CEE) and the Mediterranean region.
AGCS offers traditional Property & Casualty insurance products for businesses across a wide range of lines of business as well as alternative risk transfer and capital market solutions. As of today, risk consulting and insurance services are often only available as part of insurance covers or programs. Now AGCS is responding to customer demand by moving into offering 'unbundled' services on a complementary 'pay as you go' basis. Depending on their individual needs, clients can access a comprehensive and growing portfolio of risk services – either unbundled or bundled into an insurance program – to optimize their companies' Enterprise Risk Management strategy and become more resilient.
"Corporate risk managers need much more than traditional risk transfer in today's complex and fast-changing environment. By introducing a suite of value-added services we enhance our offering and allow our clients a broader choice as they can now opt for specific service solutions. We can support and protect businesses across all stages of risks helping them predicting, monitoring and mitigating risk to covering financial losses and enabling an effective crisis response when disaster strikes." – Hartmut Mai, AGCS Board Member.
AGCS offers a variety of risk services leveraging its own expertise, technologies and data-driven insights in the area of risk management. The AGCS Services range will initially provide services focusing on risk mitigation, captive fronting and crisis management solutions through its separate entity, Allianz Risk Consulting GmbH. The services are delivered through AGCS experts and engineers complemented by third-party providers. Furthermore, AGCS is also developing services around Industrial IoT (Internet of Things) technologies and supporting clients to manage their supply chain risks
Initially, these services will be available in the two pilot regions Central & Eastern Europe and Mediterranean with immediate effect
Risk consulting services will include predictive risk analytics and monitoring, risk visualization or risk mitigation and prevention. Examples are remote risk assessment leveraged by a digital platform, bespoke natural catastrophe analysis, cyber security and resilience reviews, in-door 3-D mapping of facilities creating virtual factories, technical loss analysis or damage prevention through the Allianz Center for Technology, drone surveys and inspections for construction or loss sites. Other services include ESG risk consulting, helping companies to better manage environmental, social and governance risks of their own operations or within their supply chains.
Captive fronting: Managers of corporate self-insurance programs face a number of challenges in today's market, from Solvency II regulations to ensuring that their financing and reinsurance can absorb an array of risks. With dedicated fronting services AGCS's Alternative Risk Transfer experts can reduce complexity, enhance control and compliance for captive insurance programs and improve cash flows and transactions
Crisis management solutions enable companies to respond effectively and quickly to any claims or crisis scenario thereby mitigating financial losses and reputational damage. AGCS crisis management solutions include geographical risk alerts for a broad range of events that can critically affect business operations – such as transportation or infrastructure incidents, natural catastrophes or terrorism attacks.
"We are able to provide a holistic services suite, from traditional to innovative offerings, and we are launching them in an agile way – working closely with clients to explore and develop new initiatives. First feedback from our clients is very encouraging and we welcome customers who are interested to explore or even co-create new services with us." – Tina Baacke, Global Head of AGCS Risk Consulting and project lead for AGCS Services.
Get Coverager to your inbox
A really good email covering top news.