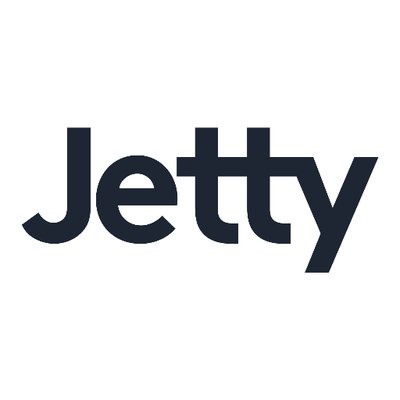 Introducing Quick Quote, by Jetty
Today, we're excited to be announcing something that's been cooking in our virtual oven for quite a while. Something that gives back Jetty customers that one thing there never seems to be quite enough of — their time. Introducing Quick Quote, the quickest renters insurance quote in the west. Actually, make that the quickest renters insurance quote anywhere. Period.

What's The Scoop
Starting today, all it takes to get a perfectly-tailored renters insurance policy on Jetty.com is a single piece information: an address. From there, a few more clicks to enter billing information and our customers can enjoy all the peace of mind that comes from knowing the home and life they're working hard for are protected by us from whatever life throws at them. We didn't call it Quick Quote for nothin', and we're not kidding when we say that the whole process takes less time than making a coffee, fixing a drink, or getting dressed for work. Just see for yourself:
Back To First Principles
Everything we do at Jetty, we do for one reason alone, a reason so important that it's actually part of our mission statement: to help people reach their goals faster by removing obstacles and risk.
Before Quick Quote, we felt we were doing service to half of that sentence, especially the "risk" part, what with all the upgrades and improvements we made to traditional renters insurance policies, like our Bedbugs Protection and Extended Valuables Protection features.
But in order to truly live up to our mission, we needed to up the ante on the "obstacles" part, offering consumers the sort of one-click convenience they've grown accustomed to everywhere else on the internet. We needed to give consumers a one-and-done experience where the only salient piece of info, their address, would be enough to get them insured. Enter Quick Quote.
Making What's Complicated Easy
Making things simple is hard; to dramatically improve any product requires testing many unorthodox solutions until something sticks. It takes one part experimentation, a big dose of user feedback, and a heaping helping of humility to recognize that we may not have the answer — the customer does.
The aha moment came when we realized that an address could be the keystone to this data vault.
In this case, the answer became clear early on: "Just make it easy." But the particular, P&C-specific challenge lay in the need to collect the dozens of pieces of data required to rate — building material and age, local crime rates, proximity to a fire hydrant, personal property values, and many more — all while asking the consumer to provide as little information as possible. The aha moment came when we realized that an address could be the keystone to this data vault.
As a technology company, Jetty is uniquely positioned to use the customer's address to drive an algorithm we built which looks up all other required data via disparate, disaggregated sources, programmatically and through software, rather than making users trudge through a twenty-question form.
On Spaceships and Carbon
Believe it or not, this stuff actually ain't rocket science. So why haven't the big guys done it? In two words: they can't. Traditional insurance carriers are good at many things, but building a world-class technology and software stack isn't one of them, especially when you're still running on mainframes from the 70s. So while rocket science it may not be, you still can't fly a rocket with coal.
---
Take the Tour
There's no easier way to get to know Quick Quote than visiting Jetty.com and entering an address, but for those who really hate their mouse (or thumbs), let us show you around.
The Overview Card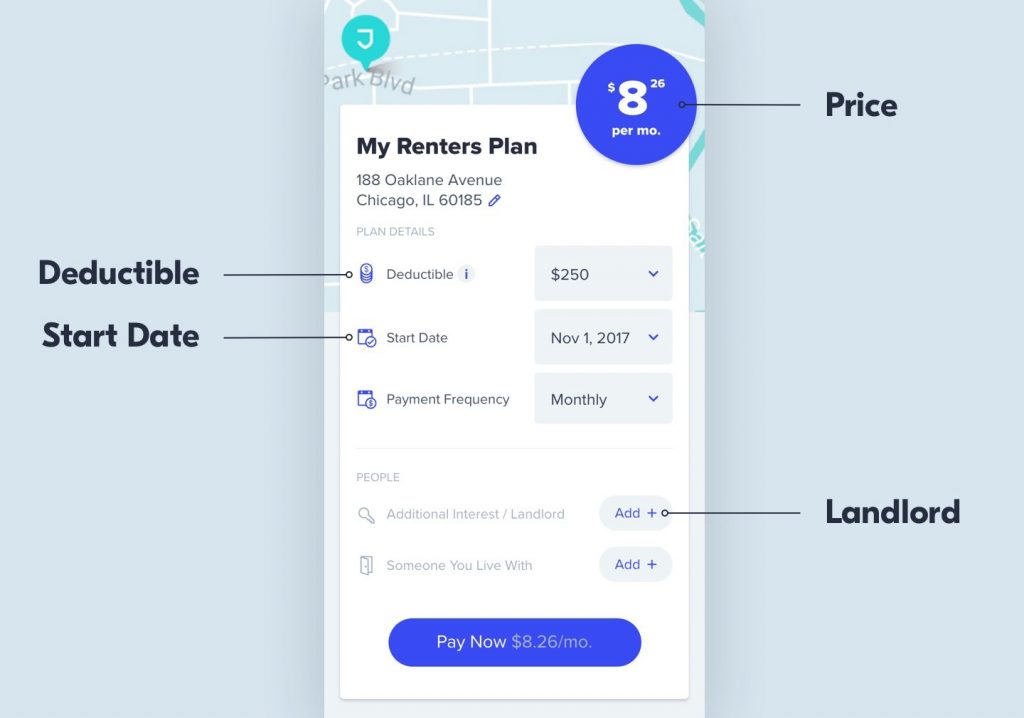 All the most important info, all in one place (even on mobile!) and right at the top, including the ability to add a landlord (a popular ask).
Basic Plan Features
The major coverages included in our (not-so!) Basic Plans, including Contents, Loss of Use, Liability, and Medical Payments to Others protections. Not to mention our unique, one-of-a-kind Bedbugs Protection feature.
Power-Ups
Custom extensions to our Basic Plans adapted to the modern consumer lifestyle, like our Extended Valuables Protection (insuring treasured valuables in just a few clicks), our Extended Electronics Protection (protecting smartphones, tablets and laptops not traditionally covered in a Renters policy), and our Extended Airbnb Theft Protection (extending Renters Insurance protections against theft during home-sharing experiences).
We'd love to hear your thoughts. Subscribe to Jetty here, or check us out on other platforms where we're active.