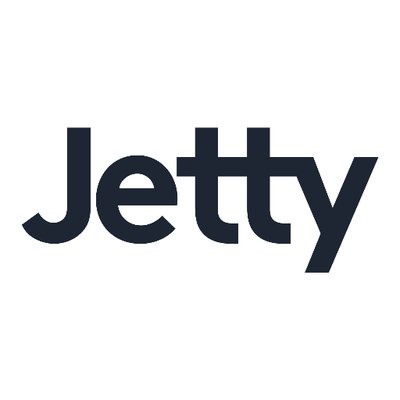 Jetty Now in 18 States – Welcome Kansas, Utah, Maryland, and Tennessee!
Jetty Renters Insurance Product Now Available in 18 States With Addition of Kansas, Utah, Maryland and Tennessee
NEW YORK, NEW YORK SEPTEMBER 26, 2017 – Jetty, the financial services company that designs products and solutions to help people reach their life goals faster by removing obstacles and risks, today announced that renters in Kansas, Utah, Maryland, and Tennessee can move into their new homes faster than ever with the all-encompassing solution to the home rental process consisting of Jetty Passport Deposit, Jetty Passport Lease, and Jetty Renters Insurance products. Used together or à la carte, each product operates in a digitally-native environment, allowing renters to rapidly fulfill landlord requirements by reducing the cost of the security deposit, acting as their lease guarantor, and obtaining renters insurance. Consumers also have access to Jetty Member Benefits, giving them immediate discounts on the popular products and services that can make the moving-in process even easier.
Jetty Co-Founder and CEO Mike Rudoy said, "There are so many boxes to check before a landlord is able to hand over the keys that the home rental process ends up being stressful for everyone, no matter how well-prepared or organized the tenant is. Jetty rental products now provide renters in 18 states speedy access to a new home, with time and cost savings, as well as freedom from worry. Our goal is to make Jetty products available nationwide by the end of the year, giving all renters and landlords a better way to streamline the home rental process." Jetty Co-Founder and President Luke Cohler said, "We think of our relationship with renters and landlords as comprehensive and existing beyond just the initial process of getting into a home. For landlords, that means we often build or manage a co-branded experience that enables them to offer Jetty products as part of their existing leasing platform, helping them drive NOI. We also offer Jetty Member Benefits, a collection of partnerships that gives people immediate discounts on popular products and services they already know, use, and love. Landlords often choose to highlight Jetty Member Benefits as part of their amenities packages because they recognize its high value to tenants."
JETTY RENTERS INSURANCE
The Jetty Renters Insurance product features clear and easy navigation, comprehensive customization options, rapid response time, and the most competitive pricing on the market. Updated to address the realities and risks of modern life, it automatically protects normal household goods, with options for policyholders to receive the full replacement cost of expensive electronics or valuables like jewelry, antiques, or luxury fashion items. Jetty Renters Insurance also includes two unique enhancements that offer protection from the risks of bed bugs, or theft that may occur during participation in a home-sharing network.
JETTY PASSPORT DEPOSIT
The Jetty Passport Deposit product replaces the large expense of a traditional security deposit by allowing a renter to pay only a small, one-time fee of 17.5% of the equivalent security deposit amount. For example, a renter facing a $2,000 security deposit requirement would pay a one-time fee of only $350, freeing up $1,650 for other expenses.
JETTY PASSPORT LEASE
The Jetty Passport Lease product allows consumers to use Jetty as their lease guarantor for a fee of 5%-10% of their yearly rental amount. Jetty Passport Lease is applicable to a diverse range of tenant profiles, including students, expats, and the self-employed.
JETTY MEMBER BENEFITS
Jetty Member Benefits gives consumers exclusive perks and discounts on services that they already use and love to make their lives easier. The list of partners can be viewed at www.jetty.com/benefits.
ABOUT JETTY
Jetty is a financial services company that designs products and solutions that help people reach their life goals faster by removing obstacles and risks. Currently, Jetty focuses on solving the problem of renting a home through a novel offering of financial services and insurance products that solve major headaches for consumers and landlords. Offered in combination or à la carte and accessible over any digital device, Jetty products are widely available across the United States; the Company aims to release its offering nationwide by the end of 2017. Ready to Jetty? Visit us at www.jetty.com.
Issuance of coverage is subject to underwriting review and approval. Please see a copy of the policy for the full terms, conditions and exclusions. Certain products may not be available in all states. Policy obligations are the sole responsibility of the issuing insurance company.
Jetty Insurance Agency LLC (Jetty) is an insurance agency licensed to sell property-casualty insurance products. Jetty receives compensation from insurance companies for such sales. Refer to jetty.com/legal for additional information.
PRESS CONTACT
Deborah Roth
press@jetty.com