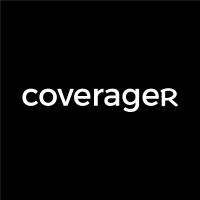 John Hancock partners with Clareto
After announcing a strategic collaboration with Human API to allow consumers to share access to their electronic health records in real-time, John Hancock is announcing another strategic collaboration with Clareto, a company offering solutions to acquire and aggregate electronic health data.
Clareto's capabilities include enabling access to more than 52 million unique patient records through a fully HIPAA-compliant integration of state and regional health information exchanges and national electronic medical record vendors. John Hancock will leverage Clareto's growing network to obtain the health data required for underwriting purposes in real time with proper HIPAA authorization from the customer. As a result, John Hancock life insurance agents will gain access to an entire field of electronic health data sources via a single-entry point, eliminating time and paperwork from the application process.
"At John Hancock, we're committed to making decisions easier and lives better for our customers, and that means working every day to radically simplify the life insurance purchase process and reduce the time from application to issue. We're pleased to be working with Clareto to further advance the customer experience and provide our services in a way that they not only expect but deserve. This kind of collaboration has the potential to shape the future of the industry." – Susan Ghalili, VP, Underwriting Transformation and Chief Underwriter of John Hancock Insurance.
"We are excited to be working with an innovative and forward-thinking company like John Hancock. We are building an industry-leading network to enable access to electronic health data for insurance underwriting and claims, typically only requiring a standard HIPAA authorization. We are convinced this data can be a big part of the solution to transforming the customer experience for insurance products." – Dave Dorans, CEO of Clareto.
Get Coverager to your inbox
A really good email covering top news.