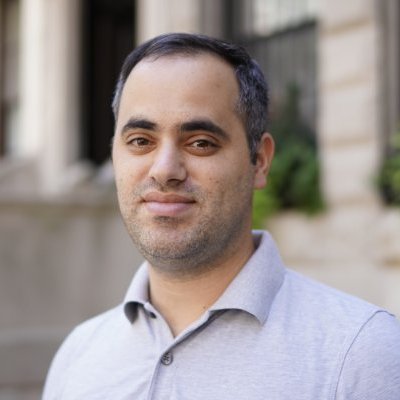 Justpoint raises $1 million
Justpoint, a startup that uses artificial intelligence for faster analysis of individual medical malpractice claims, announced $1 million in seed funding led by Vivek Garipalli, founder and CEO of Clover Health, with participation from Amino Capital, Whoa Ventures and Harry Langenberg of Optima Tax Relief.
Led by Victor Bornstein, Justpoint's platform offers consumers a "faster and better understanding" of the legal merits of their claim as well as an instant understanding of its likely settlement amount. With this technology, plaintiffs will be able to understand how each law firm performs for their specific type of claim. Additionally, Justpoint connects the two parties – helping plaintiffs find the best lawyer for their case, and helping law firms quickly find cases with merit.
To build these machine learning models, the company created a database of over 300,000 historic and active claims to quickly decipher the medical merits of a claim and improve the efficiency and transparency of the system. By introducing technology to this typically manual process, Justpoint is, for the first time, analyzing over 900 plaintiff law firms' performance in a scalable manner and increasing attorney's efficiencies by helping them focus on cases with merit. Ultimately, this platform's goal is to fulfill the medical malpractice system's intended goal of "incentivizing the whole healthcare industry to strive for higher quality – providing a positive incentive for high-quality providers and negative incentives to providers who disproportionately harm patients."
"Justpoint has identified a big inefficient market in medical claims and malpractice that is ripe for disruption. Leveraging their deep experience in healthcare and technology, they have put together a brilliant team of engineers and scientists to turn their vision into reality. Their ability to leverage technologies such as AI, machine learning, and predictive analytics will add tremendous efficiencies and cut wasteful processes across the value chain, improving payouts and transparency for consumers and reducing search times and costs for law firms." – Harry Langenberg of Optima Tax Relief.
"Our goal is to ensure that the medical malpractice system fulfills its promise with the help of artificial intelligence. We believe that better distinguishing lawsuits with merits and those without, as well as the future application of our technology in the clinical setting, will contribute to an improvement of health care provided to patients while providing a safety net for families that have suffered the consequences of medical mistakes. This additional capital will allow us to further impact the world of medical malpractice and meet the needs of our customers." – Victor Bornstein, CEO & cofounder at Justpoint.
Get Coverager to your inbox
A really good email covering top news.