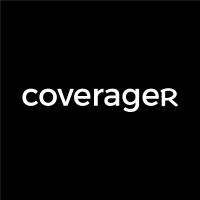 Liberty Mutual Insurance Expands programs for Safer Driving & Savings
From timely driving tips that can unlock insurance savings to paying only for the miles you actually drive, Liberty Mutual is announcing an expansion of personalized insurance offerings providing additional value to existing and new customers.  These new products use innovative technology to help you become a better, safer driver and ultimately worry less on the road.
Safe driving meets gamification with Liberty Mutual's new, free HighwayHero app. The HighwayHero app tracks and scores driving behavior, providing feedback after trips so the app is never a distraction. Users can track their progress, see how they stack up against other local drivers on city leaderboards and win achievement badges such as "Safest Driver." Drivers in 16 states are currently eligible for discounts from Liberty Mutual based on their scores.
As expectations for personalization and customized offers increase, Liberty Mutual is also announcing expansion of its new "pay as you drive" insurance, ByMile, offering lower premiums for those who drive their car less. When enrolled in ByMile, the premium is directly determined by the amount of miles driven each month. The program is currently available in Illinois and will be expanded to additional states throughout 2017.
"Liberty Mutual Insurance is constantly identifying new ways to leverage technology to add additional value for our customers. Thanks to new telematics technology, we are able to further customize insurance premiums, encourage safer driving habits and offer new discounts," said Hamid Mirza, senior vice president of product strategy and solutions at Liberty Mutual Insurance. "From our apps to personalizing premiums, we will continue to find innovative ways to help our customers navigate the roads with more confidence and less worry."
Liberty Mutual is also rolling out their new RightTrack Mobile app to the following states next month (Colorado, Kentucky, Ohio, Tennessee and Wisconsin) with several more by the end of 2017.  RightTrack is Liberty Mutual's usage-based insurance program that lets customers save on their auto insurance based on their driving habits. You can observe your driving behavior for free through the RightTrack app on your smartphone. The app offers timely driving feedback and tips while helping to reduce insurance premiums- up to 30 percent—for safe drivers.
As unveiled at CES 2016, Subaru drivers in select states can now access RightTrack through their SUBARU STARLINK™ systems and receive insurance discounts after a 30 day test period. RightTrack is now available in most 2015 or newer Subaru vehicles and most models equipped with SUBARU STARLINK. STARLINK In-Vehicle Technology is all the audio, infotainment and connected service features available in Subaru vehicles.
While Liberty Mutual is driving telematics-based app innovation, there is also demand for more flexible insurance programs with rewards and incentive-based discounts. According to Accenture Strategy, 80 percent of insurance consumers are looking for personalized offers, messages, pricing and recommendations from their auto, home or life insurance providers. Using the information from telematics-based apps like HighwayHero and RightTrack allows Liberty Mutual Insurance to cater to this desire for personally tailored advice, information and even policies. It also helps foster a positive relationship between Liberty Mutual and their customers and will hopefully lead to safer roads.
For more on HighwayHero, visit the Apple iTunes Store or Google Play. Additional details on RightTrack can be found at libertymutual.com/righttrack.  To learn more about the Liberty Mutual Insurance's ByMile program, visit libertymutual.com/bymile.
About Liberty Mutual Insurance
Liberty Mutual Insurance helps people preserve and protect what they earn, build, own and cherish. Keeping this promise means we are there when our policyholders throughout the world need us most.
In business since 1912, and headquartered in Boston, Mass., today Liberty Mutual is a diversified insurer with operations in 29 countries and economies around the world. We are the fifth largest property and casualty insurer in the U.S. based on 2015 direct written premium data as reported by the National Association of Insurance Commissioners. We also rank 73rd on the Fortune 100 list of largest corporations in the U.S. based on 2015 revenue. Liberty employs over 50,000 people in more than 800 offices throughout the world.
The fifth largest auto and home insurer in the U.S., Liberty Mutual (libertymutual.com) sells full lines of coverage for automobile, homeowners, valuable possessions, personal liability, and individual life insurance. We are an industry leader in affinity partnerships, offering car and home insurance to employees and members of more than 15,000 companies, credit unions, professional associations and alumni groups.
Get Coverager to your inbox
A really good email covering top news.