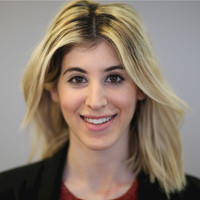 LifeScore Labs and Antara Health partner to explore risk scoring in healthcare
LifeScore Labs , a subsidiary of MassMutual , and healthcare startup Antara Health announced a collaboration to explore how risk scoring can impact health outcomes in emerging markets.
Antara Health, which uses virtual health navigation and AI to scale patient-centered healthcare, will use the results of LifeScore Labs standards-based algorithmic risk scoring solution, LifeScore Med360SM, to explore opportunities to better scale its service. The startup will also use the tool to gain new insights into members' long-term risk profiles. Antara provides turnkey virtual health services for insurance plans. Its integrated approach combines screening and early detection, customized health engagement plans, and high-touch virtual engagement.
"We are thrilled to work with an innovative startup like Antara Health to explore the benefits of using mortality risk scores in emerging market healthcare systems. We believe that this technology, originally developed for the life insurance industry, will provide Antara with efficient, clear risk assessments, while helping people live longer, healthier lives." – Michael Gallary, COO & Head of LifeScore Labs.
"We are excited to partner with the team at LifeScore Labs because they provide a high quality comprehensive algorithmic mortality score. Continuous risk assessment can help us deliver more effective care to our members by helping us better measure the impact of the care we provide. We think the data generated from this collaboration can help unlock new insurance products that will be very attractive in our market." – Dr. Kebba Jobarteh, Antara's Co-Founder and CEO.
Together, MassMutual's LifeScore Labs and Antara Health will use LifeScore Med360SM to deliver new insight into comprehensive mortality risk scores in emerging markets, hoping to create more affordable life and health products within those markets through its experimental collaboration. The downstream potential of this collaboration will be to innovate those insights into newly affordable and attractive health and life products class around the world.
Get Coverager to your inbox
A really good email covering top news.