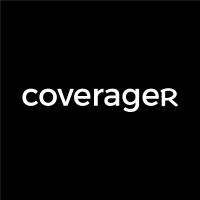 Limelight Health Raises $7M to Expand Employee Benefits Platform
Limelight Health, a technology company that streamlines the quoting, sales, enrollment, and renewal process for the employee benefits industry, today announced $7 million in new funding to fuel growth and expand its software platform .
The Series B financing was led by MassMutual Ventures with additional participation from AXA Strategic Ventures, Wanxiang Healthcare Investments, Portag3 Ventures LP and Plug and Play Ventures.
Limelight Health has set the standard for quoting, underwriting and enrollment for the employee benefits market by providing a real-time, automated platform that reduces the time required for health plan quoting, enrollment, and renewals from several weeks to a few minutes. Limelight Health's first product, QuotePad, helps its users access on-demand health plan rate data and price quotes, auto-generate custom sales proposals, and provides a single platform for decision support and electronic enrollments.
The award-winning, industry-recognized QuotePad solution connects each distributor in the employee benefits industry, meets the distinct workflow requirements of each of the insurance professionals involved in a sale (brokers, agents, sales executives, underwriters, support), and provides a better end-user experience.
QuotePad's API integration seamlessly connects into the most popular online CRM and employee benefits platforms, including Salesforce, Microsoft Dynamic, Bernie Portal, California Choice and EaseCentral, with several additional integrations to be announced in 2017. Limelight Health licenses its software platform to multiple industry players, including insurance carriers, PEOs, payroll companies, brokers, general agents and enrollment exchanges.
QuotePad is currently available in California, Colorado, New York, New Jersey, Illinois and Texas. Starting September 1, 2017,  Limelight will be available for real-time quoting and enrollment in Maryland, Virginia, Pennsylvania, Oregon, Utah, Rhode Island and the District of Columbia. Limelight Health counts some of the nation's largest insurance companies as customers, and has substantially grown its revenues in the first six months of 2017.
"This investment gives us the ability to scale faster and serve the needs of this rapidly growing employee benefits market," said Jason T. Andrew, co-founder and CEO of Limelight Health. "We are creating a new experience for employee benefits administration and working to make it a simple, efficient, and enjoyable process for insurance professionals. We will continue to innovate and expand to serve brokers and carriers across the country."
Founded in 2014, Limelight Health was launched with seed-stage funding from LaunchPad Digital Health's next-generation accelerator program, which is focused on mobile, web and healthcare technologies.
"Many of the large carriers and broker organizations are already standardizing on QuotePad, and we saw an opportunity with this funding to accelerate Limelight Health's ability to reach all participants in the U.S. insurance marketplace," said Eric Emmons, Managing Director of MassMutual Ventures. "Over the last three years, Limelight Health has emerged as a leader in the employee benefits space. The QuotePad platform meets the needs of a transforming market for primary, ancillary, supplemental, and voluntary insurance coverage. The improved workflow and real-time 'quote-to-enroll' capability of the QuotePad platform has the potential to save billions in lost revenue, high overhead, and manual rework."
About Limelight Health
Limelight Health is reimagining employee benefits through innovative and integrated quoting technology. We help health insurance carriers, general agents and brokers achieve higher levels of sales and channel performance. Customers using our 'quote-to-enroll' platform reinforce their brand, promote their value-add, and simplify the user experience. Integrated API enables seamless connectivity with other carrier, agency and employer systems. Since its inception in 2014, Limelight Health has quickly captured the attention of the nation, winning HealthTech Capital's Most Promising HealthTech Company of 2015 and first place winner at Silicon Valley Innovation Center's Insurance Disrupted Conference.  Limelight Health has offices in San Francisco and Redding, California. For more information, visit http://www.limelighthealth.com.
About MassMutual Ventures LLC
MassMutual Ventures LLC backs entrepreneurial companies that are transforming the insurance and investment services markets through technology and business model innovation. Our key areas of investment focus include FinTech, data analytics, cybersecurity, digital health, and enterprise software. We lead or join investments into companies that are poised to create significant enterprise value through differentiated innovation and focused execution. Massachusetts Mutual Life Insurance Company (MassMutual) is the parent company of MassMutual Ventures LLC.  For more info: www.massmutual.com.
About AXA Strategic Ventures
AXA Strategic Ventures (ASV) is the venture capital fund backed by AXA, the leading global insurer and asset manager. ASV manages $275M and invests in enterprise software, fintech, consumer and digital health, as well as other technologies relevant to insurance and asset management. With offices in San Francisco, New York, Londonand Paris, ASV invests globally. For more information, please visit www.axastrategicventures.com.
About Wanxiang Healthcare Investments (WHI)
Wanxiang Healthcare Investments (WHI) is a corporate-backed venture group focused on investments in healthcare technologies, with an emphasis on digital health.  We believe that early-stage healthcare businesses represent an attractive opportunity, and will generally invest in seed rounds and look to participate in subsequent rounds as the company continues to grow and scale.  WHI is looking to partner with highly motivated management teams who are committed to making a positive impact on the healthcare industry. For more info: www.wanxianghealthcare.com.
About Portag3 Ventures
Portag3 Ventures is an early-stage investor dedicated to backing innovating financial services companies working to benefit all consumers. Exclusively sponsored by Power Financial Corporation, IGM Financial Inc. and Great West-Lifeco Inc., Portag3 gives new ideas a unique environment to grow. Portag3 makes longer-term commitments, and combined with its industry intelligence is an ideal partner for the ambitious and creative entrepreneur.  For more information, visit www.p3vc.com.
CONTACT: Amber Moore, PR Manager, Limelight Health, amber@limelighthealth.com
SOURCE Limelight Health
Get Coverager to your inbox
A really good email covering top news.