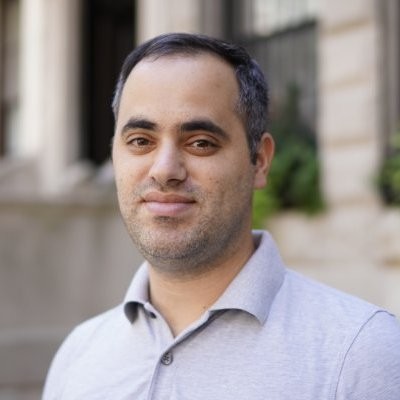 Major Corporations Team Up to Support Small Businesses Across the US
In an unprecedented collaboration, Allstate, Capital One, LegalZoom, Microsoft, Office Depot, Inc. and Web.com have joined forces to create Small Business Connection, a free online resource hub built to empower small business owners by addressing and helping to solve their critical business issues.
This is the first partnership of its kind, made up of leading companies from the banking, insurance, legal, office supply, internet marketing and technology sectors. The variety of industries represented will help provide small business owners – from those just starting out to established owners – with access to a broad base of knowledge and advice, all without a sales pitch.
"Small businesses are the backbone of our nation. They face the same challenges as large companies yet have a fraction of the resources. Small Business Connection sets out to change that," said Mike Barton, president of Allstate Business Insurance and chairman of the Small Business Connection Board of Governors. "This resource hub will provide the 28 million small businesses in the U.S. with knowledge, insight, ideas and guidance from some of the most innovative companies around."
According to the Small Business Administration, small businesses make up nearly 50 percent of private-sector payroll, representing more than 28 million companies. Nearly half of all new establishments survive five years or more and about one-third of new businesses survive 10 years or more.
Small Business Connection is a freely accessible web portal that features valuable information and thought leadership to assist with many aspects of running a small business, including:
Commercial and employee benefits solutions to help protect small businesses (provided by Allstate Business Insurance and Allstate Benefits)
Cash flow management and financial education resources to help small businesses manage their finances more effectively (provided by Capital One)
Modern legal solutions to help small business owners as they start and grow their business (provided by LegalZoom)
Helping small businesses realize their full potential through the use of technology (provided by Microsoft)
Thousands of products, helpful services and award-winning customer service, to help your business reach peak performance (provided by Office Depot, Inc.)
Internet services and online marketing solutions for small businesses (provided by Web.com)
"Allstate Business Insurance and Allstate Benefits are leaders in supporting small businesses because the corporation is a network of nearly 10,000 small businesses," continued Barton. "We are excited to bring some of the nation's leading brands together to help small businesses grow, succeed and thrive in the ever-changing economy."
"Allstate Benefits began as a small business, so we understand the unique challenges and opportunities of that marketplace," said Greg Guidos, president of Allstate Benefits. "Today, more than 20,000 small businesses across the U.S. place their trust in Allstate Benefits to provide voluntary benefits solutions. As part of the Small Business Connection team, we hope to bring our solutions to even more employers, helping them provide financial protection to their most valuable asset – their employees."
"Small businesses fuel job growth and innovation, and enrich the communities we live, work and play in – but many lack the resources needed to compete and grow," said Keri Gohman, Capital One's Head of Small Business Banking. "As a founder-led company, Capital One has a deep appreciation for what it takes to establish and grow a business, and we're proud to partner on this initiative to empower local businesses and entrepreneurs with quality insights and guidance to help them succeed."
"Business owners often make decisions on issues they are facing for the first time.  We are excited to join this collaboration to share insights, observations, or guidance to help them make the right choice for their business," said John Suh, CEO of LegalZoom.
"The collective economic impact of small businesses is unquestioned, and Microsoft is committed to continuing to help these businesses grow and thrive," said Alex Fong, Sr. Director of Business Development at Microsoft. "The content provided through the Small Business Connection hub will give small businesses guidance on realizing the impact of technology, the importance of security and the opportunity to leverage enterprise capabilities to better collaborate and enhance productivity."
"Small Business Connection will provide a broad base of knowledge that will help small businesses with expert, unbiased business advice for managing and growing a business," said Steve Calkins, executive vice president, business solutions division for Office Depot, Inc. "We are proud to be a part of this worthy endeavor."
"Like Web.com, the Small Business Connection is committed to helping small businesses succeed in every way possible," said Scott Helfrich, senior vice president, business development for Web.com. "The combined knowledge among the partner companies, shared over a Web.com platform, provides small businesses incredible tools they would not otherwise have in one place."
About Allstate Business Insurance
As a provider for more than 250,000 small-business policyholders distributed through 10,000 small-business insurance agency owners, Allstate Business Insurance provides insurance solutions and shares resources to help American small businesses prosper. Products and coverages include Business Shield (Business Owners Policy), Commercial Auto, Inland Marine, Umbrella and Cyber Security. For more information on Allstate Business Insurance, visit: www.allstate.com/business.
About Allstate Benefits
Allstate protects employees, too. As a leading provider of voluntary insurance products, Allstate Benefits offers companies a comprehensive product portfolio with competitive pricing, easy enrollment and hassle-free claims processing. Products such as Accident, Cancer, Critical Illness, Life, Disability, Hospital Indemnity, Supplemental Health, Term to 100 (Life), Dental and Vision can help provide protection for individuals and families from financial burdens due to unexpected death, illness or injury. The cash benefits can be used to empower our customers – whether the benefit is used for life-saving medical treatments, to help pay high deductibles, or even to help cover daily living expenses such as house payments, utilities, groceries, etc.
About Capital One
Capital One Financial Corporation (www.capitalone.com) is a financial holding company whose subsidiaries, which include Capital One, N.A., and Capital One Bank (USA), N. A., had $205.5 billion in deposits and $308.9 billion in total assets as of December 31, 2014. Headquartered in McLean, Virginia, Capital One offers a broad spectrum of financial products and services to consumers, small businesses and commercial clients through a variety of channels. Capital One, N.A. has branches located primarily in New York, New Jersey, Texas, Louisiana, Maryland, Virginia and the District of Columbia. A Fortune 500 company, Capital One trades on the New York Stock Exchange under the symbol "COF" and is included in the S&P 100 index.
About Legal Zoom
LegalZoom is the nation's leading provider of personalized, affordable online legal solutions for families and small businesses. Founded 14 years ago by attorneys with experience at some of the top law firms in the country, LegalZoom has helped over two million Americans become protected with binding legal documents. Although LegalZoom is not a law firm, it can help people access an attorney through its legal plans. The company has offices in Austin, TX, Glendale, CA, Mountain View, CA, and Melton Mowbray, UK. For more information, visit www.legalzoom.com.
About Microsoft SMB
Founded in 1975, Microsoft is the worldwide leader in software, services and solutions that help people and businesses realize their full potential. Microsoft serves millions of small and medium-sized businesses in the U.S., helping them start, grow and thrive by leveraging today's powerful and affordable technologies. At the top of these technologies lies cloud computing, in which Microsoft has more than 15 years of experience and understands how to meet the demands of SMBs for simplicity and impact, with enterprise-grade capabilities, flexibility and affordability in a familiar environment. For more information on Microsoft technologies for small and medium-sized businesses, visit http://www.MicrosoftBusinessHub.com.
About Office Depot, Inc.
Office Depot, Inc. is a leading global provider of products, services, and solutions for every workplace – whether your workplace is an office, home, school or car. Office Depot, Inc. is a resource and a catalyst to help customers work better. We are a single source for everything customers need to be more productive, including the latest technology, core office supplies, print and document services, business services, facilities products, furniture, and school essentials.
The company has annual sales of approximately $16 billion, employs approximately 56,000 associates, and serves consumers and businesses in 56 countries with approximately 1,800 retail stores, award-winning e-commerce sites and a dedicated business-to-business sales organization – all delivered through a global network of wholly owned operations, joint ventures, franchisees, licensees and alliance partners. The company operates under several banner brands including Office Depot, OfficeMax, OfficeMax Grand & Toy, Reliable and Viking. The company's portfolio of exclusive product brands includes TUL, Foray, Brenton Studio, Ativa, WorkPro, Realspace and HighMark.
Office Depot, Inc.'s common stock is listed on the NASDAQ Global Select Market under the symbol ODP. Additional press information can be found at: http://news.officedepot.com.
About Web.com
Web.com Group, Inc. (Nasdaq: WWWW) provides a full range of Internet services to small businesses to help them compete and succeed online. Web.com is owner of several global domain registrars and further meets the needs of small businesses anywhere along their lifecycle with affordable, subscription-based solutions including website design and management, search engine optimization, online marketing campaigns, local sales leads, social media, mobile products, eCommerce solutions and call center services. To get more information, visit www.web.com; follow Web.com on Twitter @webdotcom or on Facebook at facebook.com/web.com. For additional online marketing resources and small business networking, please visit Web.com's Small Business Summit.
Source: Allstate
Get Coverager to your inbox
A really good email covering top news.