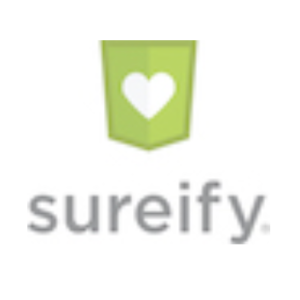 Navy Mutual Selects Sureify to Transform its Electronic Application Experience
 Arlington, VA, September 14,  2023 — Navy Mutual Aid Association ("Navy Mutual"), the nation's oldest federally recognized Veterans Service Organization, recently selected insurtech leader Sureify to shepherd the transformation of their electronic application experience. Throughout the partnership and technology implementation, the two companies have enhanced and streamlined Navy Mutual's application process for both sales representative and direct-to-consumer (D2C) channels—improving the outstanding service the insurer has provided for over 144 years. 
The Navy Mutual team has a strong focus on service and knows the importance of providing personalized interactions to each of their members throughout the purchasing process. By replacing their current electronic application system with LifetimeACQUIRE, Sureify's configurable eApp, Navy Mutual is now able to deliver an omnichannel sales experience across both D2C and sales representative distribution channels, giving members the ability to move from quoting to eDelivery through an integrated platform approach.  
The implementation of LifetimeACQUIRE has given Navy Mutual a truly transformed sales process for members, made possible by Sureify's slick front-end UX, state-of-the-art functionality (including application cloning, data pre-fills, automated/accelerated underwriting, and reflexive questioning), and access to a robust ecosystem of partners. 
"At Navy Mutual, we're always thinking about how we can continue to improve the service we provide to our Members," said Brian Luther, President and CEO at Navy Mutual. "We selected Sureify to support us in our digital transformation journey, and we're confident that everyone we serve — Members, their families, our staff, and new policyholders applying through our D2C channel—will experience the easy, streamlined online sales process they're looking for."  
Dustin Yoder, Sureify's Founder and CEO, also shared his thoughts on the partnership. "I admire the priority Navy Mutual places on its member experience. The commitment they have to their members and staff aligned strategically with Sureify's mission as an organization, and I firmly believe that the intuitive UX, flexible workflows, and the omnichannel sales model LifetimeACQUIRE provides will quantifiably enhance the customer experience Navy Mutual delivers during the application process."
With the implementation of LifetimeACQUIRE now complete, the two companies will continue to look for more ways that their partnership can positively impact Navy Mutual's business and continue to improve the member experience. 
About Sureify
At Sureify, we are transforming the life insurance and annuity industry with our cutting-edge suite of products. Our Lifetime suite empowers carriers to thrive in the ever-changing technology landscape. Sureify's comprehensive suite of solutions (LifetimeACQUIRE, LifetimeAGENT, LifetimeENGAGE, LifetimeSERVICE, and CoreCONNECT) seamlessly facilitates connections between carriers and their agents and consumers, providing digital experiences that not only exceed expectations but also redefine how policyholders are acquired, serviced, and engaged throughout the entire lifetime of a policy. We are dedicated to continuously pushing the boundaries of innovative thinking, approaches, and solutions that enable carriers to stay ahead of the competition and deliver unparalleled agent and customer experiences.  Learn more at www.sureify.com.
About Navy Mutual
Navy Mutual is a nonprofit, member-owned mutual association established in 1879 to provide affordable life insurance and peace of mind to members of the military and their families. As the nation's oldest federally recognized Veterans Service Organization, its mission and commitment to protect those who defend us remains unwavering. Financially strong, Navy Mutual is proud to be a first-choice provider of life insurance to servicemembers and their loved ones. Through quality life insurance products, no-cost educational and veterans services programs, and unparalleled service, Navy Mutual has earned the loyalty and support of its membership and outstanding customer satisfaction and retention ratings. For more information, visit www.navymutual.org.  
Media Contacts
Kate Walton
Director of Marketing, Navy Mutual
571-481-2320
marketing@navymutual.org 
Lori Zinaich 
VP Marketing, Sureify
704-957-3773
Lori@sureify.com