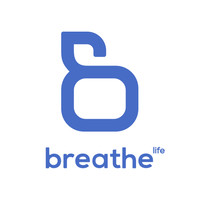 New funding fuels hiring, growth, and client acquisition at Breathe Life
This is an amazing time to be in the business of helping insurance carriers digitally transform! The pandemic has forced carriers to initiate their transformation much sooner than anticipated as traditional distribution processes such as face-to-face sales and paper-based applications are all but impossible now. This heightened urgency underscores the need for quick and effective digital distribution solutions such as the Breathe Life platform.
So I'm very pleased to announce that we have secured $11.5 million in new funding to help us meet the increased need for digital distribution in the life insurance industry. The Breathe Life platform was specifically designed to be a modern digital platform for the distribution of insurance products, and many North American carriers are already benefiting from using it, doubling sales and premiums while reducing customer acquisition costs by almost a third.
We're planning to put this new funding to work hiring more amazing and talented teammates. We have aggressive hiring plans featuring important roles across our Engineering, Client Office, and Product teams. If you're looking for your next big challenge and would like to join a growing business that is having a real impact, you can see all our current openings here.
Among our first new hires since securing the funding is the addition of Dan Flahive as our Senior Director of Carrier Relations. Dan brings with him a deep knowledge of the North American carrier ecosystem from a 30-year career in the life insurance industry, including senior positions at The Midland Life Insurance Company, SCOR, SwissRe, and most recently RGAx. Dan's experience will be critical as we add more carriers to the Breathe Life platform, ensuring we continue to provide the best products, services, experiences, and customer service in the industry.
The Breathe Life team is grateful to have financial support from many top-notch investors, including Real Ventures, Investissement Québec, Clocktower Technology Ventures, Cameron Ventures, Desjardins, NAventures, and Diagram Ventures. Today's new funding includes a $6.5 million Series A co-led by Real Ventures & Investissement Québec, as well as $4.2 million debt financing from National Bank of Canada's Technology and Innovation Banking Group and $800,000 in various government grants. We're looking forward to accelerating our ability to support the digital transformation of the insurance industry.
While we are all living through the uncertainty created by Covid-19, one thing I have learned from the past 5 months is that life insurance products matter more than ever. Carriers must modernize their distribution processes to meet the moment, and Breathe Life is here to help.