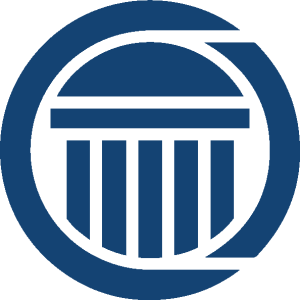 New Missouri Siddens Benning Hands-Free Law Has Prevented 80 Crashes
Research from Cambridge Mobile Telematics shows a 2.86% reduction in phone motion distraction in Missouri weeks after new law
Cambridge, MA, September 26, 2023 — Cambridge Mobile Telematics (CMT), the world's largest telematics service provider, today announced the initial impact of Missouri's new Siddens Benning Hands-Free Law, which began on August 28, 2023. One month before the law, drivers in Missouri spent an average of 1 minute and 45 seconds of every hour behind the wheel handling their phones. Since the law began, distracted driving in Missouri has dropped to 1 minute and 42 seconds, a reduction of 2.86%.
CMT's research shows that every 10% decrease in distracted driving reduces the crash rate by 1.4%. CMT estimates that the 2.86% reduction in distraction in Missouri has helped prevent 80 crashes and $1.8 million in economic damages to date.*
"The enactment of Missouri's Siddens Benning Hands-Free Law marks a crucial step toward enhancing traffic safety, with the potential to save numerous lives," said Angela Nelson, Vice President of Public Affairs and Government Relations at AAA Missouri. "While we are encouraged to see that drivers are choosing to eliminate phone distraction behind the wheel, it's imperative we all make that personal commitment to reach our goal of 100% reduction in distracted driving."
Missouri is the 28th state to introduce hands-free legislation and the fourth in 2023 after Ohio, Alabama, and Michigan. The law requires hands-free phone use for drivers of all ages. According to the Missouri Coalition for Roadway Safety, there were nearly 200,000 crashes related to distracted driving from 2012 to 2021, killing over 800 people.
 "In 2023, four hands-free laws passed across the US, Missouri joins Ohio, Alabama and Michigan with the first critical steps to improve safety for millions of drivers. " said Ryan McMahon, SVP of Strategy and Corporate Development for Cambridge Mobile Telematics. "We know the greatest challenge comes moving forward to sustain changes in driver behavior in the Show Me State."
CMT's research shows that public awareness of hands-free laws surges when they go into effect, followed by a decline in distracted driving. A CMT analysis of Google searches for "phone law" in Missouri revealed a spike on the week of August 28, when the law began. CMT has uncovered the same search and awareness trends for hands-free laws in Ohio, Alabama, and Michigan.
CMT defines phone motion distraction as when the phone rotates with the screen on while the vehicle moves. The analysis includes driving data from 1.2 million trips across Missouri from August 29 through September 24, 2023.
For more insights about distracted driving across the United States since 2020, see CMT's 2023 distracted driving report: The State of Distracted Driving in 2023 & the Future of Road Safety.
*Estimates based on the change in crash rate from distracted driving and data from NHTSA's report The Economic and Societal Impact of Motor Vehicle Crashes, 2019: $340 billion in crash damages from 14.2 million crashes in 2019, averaging $23,954 per crash
About Cambridge Mobile Telematics
Cambridge Mobile Telematics (CMT) is the world's largest telematics service provider. Its mission is to make the world's roads and drivers safer. The company's AI-driven platform, DriveWell®, gathers sensor data from millions of IoT devices — including smartphones, proprietary Tags, connected vehicles, dashcams, and third-party devices — and fuses them with contextual data to create a unified view of vehicle and driver behavior. Companies from personal and commercial auto insurance, automotive, rideshare, smart cities, wireless, financial services, and family safety industries use insights from CMT's platform to power their risk assessment, safety, claims, and driver improvement programs. Headquartered in Cambridge, MA, with offices in Budapest, Chennai, Seattle, Tokyo, and Zagreb, CMT serves millions of people through over 95 programs in 25 countries, including 21 of the top 25 US auto insurers. Learn more at CMT.ai.
About AAA
Started in 1902 by automotive enthusiasts who wanted to chart a path for better roads in America and advocate for safe mobility, AAA has transformed into one of North America's largest membership organizations. Today, AAA provides roadside assistance, travel, discounts, financial and insurance services to enhance the life journey of 62 million members across North America, including 56 million in the United States. To learn more about all AAA has to offer or to become a member, visit AAA.com or download the AAA Mobile app.
Media contact: Lisa-Marie Pascuccio: Lpascuccio@cmtelematics.com