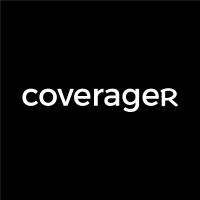 Next Insurance to acquire AP Intego
Next Insurance has signed a definitive agreement to acquire AP Intego, a digital insurance agency providing a suite of small commercial insurance products to some of the largest small business software ecosystems in the US. The company's main product is pay-as-you-go workers' compensation insurance and it serves "tens of thousands of small businesses" thanks to integrations with different software providers such as Gusto, Square, and Toast. The acquisition of AP Intego brings Next Insurance's small business customers to over 200,000.
Next Insurance will offer its products on AP Intego's platform alongside other carrier partners, and it will also provide AP Intego's partners and customers with additional coverage, pricing options, and a streamlined insurance experience. "Together, through AI-driven pricing, instant purchasing capabilities and always-on, pay-as-you-go service that automatically adapts to a business as it changes, Next Insurance and AP Intego will offer a modern upgrade to small business insurance," the press release states.
AP Intego employs 160 people in and around Waltham, Massachusetts, Rochester, NY, and other parts of the US, bringing Next Insurance's headcount to nearly 600 team members across four major offices. As part of the agreement, AP Intego will retain its partnerships with US small business insurance carriers and its focus will remain on delivering choice, the right coverage, and competitive pricing to its partners and their small business customers.
"At Next Insurance, we're modernizing a centuries-old industry to better provide small business owners with convenience, value, and choice. We're excited to welcome the AP Intego team to Next Insurance. This acquisition marks an industry-defining milestone in our efforts to build a market-leading one-stop-shop for small business insurance. The combination of AP Intego's experience in insurance product distribution through partners and pay-as-you-go infrastructure combined with our approach to digital customized coverage will provide more customers with seamless access to innovative insurance products." – Guy Goldstein, CEO and co-founder of Next Insurance.
"This is a powerful combination and we are excited to become part of the Next Insurance team – a perfect match that accelerates our market-leading embedded insurance offering through small business software providers. Adding Next Insurance to our platform enhances the overall value proposition we are delivering our partners and their customers and allows us to truly innovate within small business insurance. In order to keep up with our partners' insatiable appetite for a superb customer experience, Next Insurance provides us digital product flexibility for the benefit of both our partners and their customers. We're thrilled about this new chapter in our history." – Steven Hauck, Co-Managing Director at AP Intego.
This is a power move by Next, which was looking to break into the payroll providers' space for offering workers' comp insurance. Around March 2020, the company was looking for a business development manager to increase the distribution of the company's commercial products – with a focus on workers' comp – across payroll providers and other technology company partners, and the company is adding a pay-as-you-go feature to the product.
It's safe to say that with a product that isn't yet available nationwide and still lacks the much-needed pay-as-you-go flexibility, Next was jumping the gun with their aspirations to partner with payroll providers. A company like Gusto would rather deal with just one partner that can handle every request and offer PAYG, instead of having complex and limited integrations with multiple carriers that may not cover every state or type of business. In 2015, Intuit announced a new pay-as-you-go platform for workers' comp with premiums calculated in real-time based on QuickBooks payroll data. The company partnered with 20 carriers to launch this initiative including The Hartford, Farmers, Berkshire Hathaway GUARD Insurance Companies, Eastern Alliance Insurance Group, CNA, EMPLOYERS, Markel FirstComp, ERIE Insurance, and others. "This is all about giving small businesses more choice in managing workers' compensation requirements, saving time and taking away the hassle," said Karen Peacock, vice president of small business at Intuit. "Plus, with our pay-as-you-go solution, small businesses don't have to make big payments of thousands of dollars upfront and dramatically reduce the risk of an audit with a bad surprise down the road."
Fast-forward to 2021 and Intuit now deals with just one partner for workers' comp – AP Intego.
Other major payroll providers like ADP and Paychex have taken a similar approach by leveraging their in-house agencies to offer their business users different insurance products. Of course, users are free to take their insurance business elsewhere, but when it comes to workers' comp, they won't enjoy the full benefits. For example, both ADP and Gusto do not offer the PAYG feature and integrated experience if users decide to get workers' comp through another party. Now, users have to decide between the convenience of an integrated, automated, and accurate PAYG solution and the hassle of traditional workers' comp which involves a non-integrated experience, lump-sum payments, and potential audits. This reality may explain why EMPLOYERS has a limited list of payroll partners that can leverage its PAYG product.
For Next, AP Intego represents more than an entry ticket into the payroll provider theme park. The company occasionally sends out emails to its customer base reminding them that they can get insurance quotes beyond workers' comp, and AP Intego comes with a significant base.
But more importantly, AP Intego is the express ticket for Next's IPO adventure – the insurer is currently hiring an equity admin manager who will be responsible for the administration of the company's equity plans.
It will be interesting to see what kind of reaction, if any, AP Intego's partner carriers will have. But since AP Intego, which takes pride in offering consumers choice, made the choice to join forces with a non-neutral party, its partners should consider other partners. And this is where a small company by the name of Finch comes in. The San Francisco-based startup recently announced a $3.5 million seed round as it looks to become the Plaid for payroll and HR data.
Leveraging Finch's API, insurers can access different datasets such as a company's headcount and payroll expenses to offer automated workers' comp PAYG insurance. And perhaps, with some collective pressure, Finch's payroll software partners will opt to offer business users the same integrated experience regardless of who their broker of record is.
Get Coverager to your inbox
A really good email covering top news.