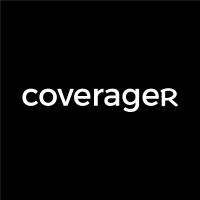 Pacaso raises $75 million
Pacaso, the company "democratizing second home ownership," announced a $75 million funding round, bringing the company's total equity financing to more than $90 million. In addition, the company has secured $1 billion in debt financing from leading financial institutions. This round, which values the startup at $1 billion, was led by Dana Settle of Greycroft and Sarra Zayani of Global Founders Capital, with participation from Sukhinder Singh Cassidy and Theresia Gouw of the Acrew Diversify Capital Fund. Additional participants include First American Financial; Shea Ventures; Jeff Wilke, former CEO of Amazon Worldwide Consumer, and other angel investors.
Founded in 2020, Pacaso aims to make it easier for more people to own a vacation home by allowing them to buy a fraction of it. The startup does this by forming a property-specific LLC that allows to split the ownership with multiple buyers. Buyers pay for their share and Pacaso pays for the rest, eventually selling the other shares to additional owners. It then serves as the owner representative on behalf of the group, handling various logistics such as maintenance, financing, legal, and more. Pacaso makes money by charging owners a 12% service fee at the time of purchase and there's also a $100/month management fee.
Since launch, more than 500,000 people have visited the website and 60,000 aspiring buyers have engaged Pacaso to learn more about second home co-ownership. Pacaso partners with local real estate agents and holds a brokerage license in more than a dozen top second home markets such as Napa, Lake Tahoe, Palm Springs, Malibu, Park City and more.
"Pacaso is lightning in a bottle. Our mission to democratize second home ownership has resonated with people looking for a refuge, a place where they can gather with friends and family. Pacaso's innovative co-ownership model is helping many people now realize their dream of owning a second home." – CEO and cofounder of Pacaso Austin Allison
"Pacaso's business vitals are nothing short of momentous and we're excited to be part of the journey. As the demand for second home ownership increases, gone are the days of these homes sitting empty for most of the year with little benefit to the owner. Pacaso is creating a new category that will dramatically change how people approach buying and owning a second home." – Dana Settle, Greycroft.
Get Coverager to your inbox
A really good email covering top news.