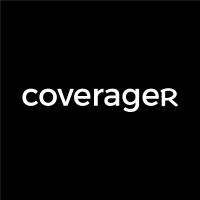 QBE opens Digital Innovation Lab
QBE North America, an Australia-based global insurer with offices in Wisconsin, has opened a unique new Digital Innovation Lab in Sun Prairie.
The lab was unveiled to over 200 people on Feb. 22, as part of the Greater Madison Chamber of Commerce's Big Night Out event series. It will be a place for engineers, scientists and students to collaborate and discover new ways to apply cutting-edge technology.
"We needed to build out our capability set to understand what emerging tech will mean to use as an organization," said Ted Stuckey, head of the Global Innovation Lab division of QBE. "Given that we're a specialty insurance carrier, we touch every commercial entity out there."
He listed off industries ranging from aviation and spacecraft to crops, pointing out that if QBE is going to retain its position as a worldwide leader in insurance, it needs to support and understand various emerging technologies.
"Tech has a massive impact on every industry we touch," Stuckey told WisBusiness.com. "And tech is making a lot of jobs of a traditional insurance office much easier, or unnecessary."
He says putting effort into R&D will let the company grow along with the rapidly changing world.
"We're an engineering shop first and foremost," Stuckey said. "Our skills are differentiated within the organization."
Those skills are being put to task on some of the newest tech sectors that have been gaining attention in recent years, such as advanced image detection and autonomous vehicles.
The lab is researching cognition through chatbots and voice assistance programs to "understand more clearly the impact that sentiment has on our call center calls." He says experiments are being done looking at "acute" and "chronic" sentiment states, as people transition from happy to upset, or the other way around.
Researchers are using the 30,000 square feet of available workshop space to run experiments testing sensors that could be used in smart homes — reading information on temperature, noise and a host of other data points.
Sensors are also being used in more mobile tech applications.
"We've been flying drones for advanced sensor capabilities," Stuckey said, adding that the cornfields surrounding the facility are a great asset for testing, but drones don't always escape the tests unscathed. "We're also doing 3D printing to replace broken parts on drones."
The lab is also working with blockchain, the distributed technology underpinning the crypto-currency bitcoin.
"We actually build applications on the blockchain," he said, adding that other financial services companies are looking at ways of creating "smart contracts," eliminating the need for certain intermediary actors.
The lab is staffed by 10 full-time engineers, and six undergraduate and graduate students.
"We are a team of makers; we build things," Stuckey said. "This summer we will have over 12 students."
Students will come from universities from across the country like John Hopkins and NYU, but most will be from the UW System.
"I honestly think the unique thing is the fact that Sun Prairie was chosen to be the global lab for the group," Stuckey said. "Any given minute, we are supporting R&D that is being implemented globally."
Stuckey made the point that the lab is a business unit, not a project, and acts as a semi-autonomous group within the greater QBE group. He says funding for the lab is "certainly an investment," but is "not as expensive as some of my consulting firms think it should be."
"QBE has been in Greater Madison area for 80 plus years, the fact that we're making this major investment is really, really interesting and unique," Stuckey said. "I'm really excited about it."
Get Coverager to your inbox
A really good email covering top news.