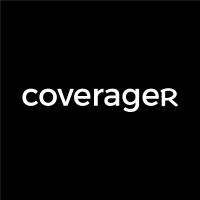 Recap of AXA's Investor Day 2020 presentation
On December 1, 2020, AXA held its 2020 Investor Day. Here's a summary of the discussion.
* * *
AXA introduced its Ambition 2023 – "Driving Progress" plan in continuity with the vision it set out in 2016 (Ambition 2020) seeking profitable growth and sustainable value creation. How do you get there? These are the 5 actions identified by AXA:
expanding health and protection franchise;
simplifying customer experience and accelerating efficiencies (it is targeting a cost reduction of €500 million between now and 2023);
improving underwriting performance;
sustaining "leadership position" in climate transition; and
growing cash-flows across the entire group; "We need to continue to reduce our in-force exposure on the General Account, but we also need to make sure that we continue to reduce the footprint and focus AXA Group going forward even more."
* * *
AXA is focused on the lines of business that have higher growth and on simplifying its structure by seeking a reduction in regions, and in corporate centers. Btw, it is now the biggest foreign insurer in China.
* * *
It turned into a service player – mainly in health – as it delivered over 500,000 teleconsultations and it offers telemedicine services to almost 6 million customers in Europe. Going forward, the plan is to build a healthcare ecosystem and Emma is one example. It also plans to acquire clinics and diagnostic centers across Italy, Spain, Mexico and Egypt.
* * *
It is prepared for an environment with low-interest rates as this leads to price increases in technical risk which represents over 80% of AXA's portfolio. In Europe, P&C accounts for more than half of its earnings and the insurer attributes its success to the following:
upskilling agents, sophisticated pricing using more data;
"insurance procurement excellence" – saved roughly 5% of retail claims costs in 2019, notably by leveraging its European Purchasing Center for motor paints and parts; and
offshoring and near-shoring initiatives to reduce costs.
* * *
AXA is looking to scale up its Employee Benefits franchise across all regions. "First because Employee Benefits is a large, growing, high return on equity market, at the intersection of our top priority segments. Second, because it is a fragmented market without any true global leader. And third, because we believe that when operated at scale with the right expertise and tech solutions, it offers significant opportunity for profitable growth." Did you know? AXA has "a proprietary insurtech" called EB Partners (EB = Employee Benefits) that's live in 9 countries.
* * *
It made four important changes:
introduced digital-enabled advisory tools;
simplified policy wordings and communications;
designed simpler and more intuitive propositions; and
offered added-value services beyond the traditional insurance contract.
* * *
OSE is a digital underwriting tool, unique on the French market, representing a €50 million investment, and jointly developed with agents and underwriters. It leverages internal and external data such as license plate numbers, corporates IDs or satellite images. As such, the quote & buy process is on average 40% less time-consuming. It gives agents and brokers the underwriting authority below certain thresholds while fostering technical excellence. And it facilitates cross-selling initiatives as it is built on a unique platform.
* * *
Going forward, AXA plans to upgrade "to a unique phygital advisory & distribution powerhouse" by:
offering a seamless customer experience where it will redesign 80% of all its customer journeys and enable them digitally; and
equipping advisors "with digital tools like AXA Advice which allows a professional 360-degree customer advisory."
* * *
Also, going forward, AXA will modernize its IT infrastructure so that over 90% of its applications will be on the Cloud. "Today we are already above 50%, while competitors are at 10% or below." It will decommission an additional 30% of its legacy systems by 2023, and it will increase straight-through-processing. "In Motor, we will reach between 70% and 90%. We will also simplify our product offering, reducing by 40% across Europe, with some countries like Spain down 80%." Last, it will simplify the way it operates and optimizes its real estate. "In AXA France, we will simplify support functions by reducing layers, redefining roles and simplifying responsibilities. In addition, we will consolidate and transform our offices, resulting in a real estate consolidation of – 25% by 2023."
* * *
The integration of AXA XL is now complete.
* * *
AXA pulled out of Management Liability and Financial Institutions business in London earlier this year. It is looking to reduce the gross written premium of this portfolio by ~50% this year. AXA expects some growth in US Public D&O business.
* * *
"During these times, [employee] morale is a big concern."
* * *
"We obviously will continue to look at M&A, but this is not our daily focus. Our daily focus is really to make sure that we allocate the necessary money for the organic development. And therefore, we decided not to have a separate bucket on M&A and also not to put ourselves under pressure and not lose focus."
Get Coverager to your inbox
A really good email covering top news.