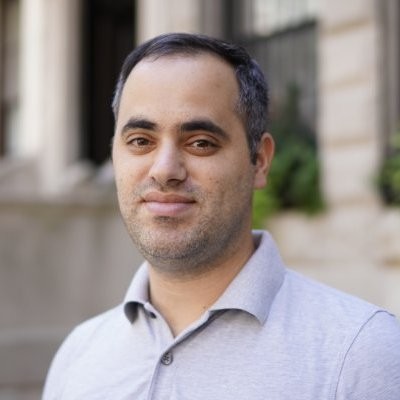 Rhino is looking to raise more money
Based on information obtained by Coverager, security deposit alternative startup Rhino is exploring another fundraising round in what could end up being a massive down round compared to the ~$500M valuation the startup disclosed in 2021 when it raised $95M.
In an email we reviewed, Farvahar Capital, the merchant bank retained by Rhino, outlined the structure for a $40M fundraise: Insider led convertible note with $100MM valuation cap and/or 20% discount; 8% coupon, and 2X preference in liquidation scenario. Technically speaking, a convertible note has no valuation since it converts at some price in the future, but the $100M cap is the defacto valuation. So, if Rhino ends up raising at a $1 billion valuation, investors accepting these terms will convert into the round at a $100M valuation. And if Rhino ends up raising at a lower valuation, say $60M, then investors accepting these terms will convert at a price of $48M due to the 20% discount. There's also the 2x liquidation preference, which is "less common" and gives investors in this round favorable terms in certain scenarios.
We reached out to Rhino, which provided us with the following statement: "Farvahar Capital has been retained by Rhino to explore options to continue capitalizing its rapidly growing business. To this end, Farvahar has put together a broad variety of hypothetical deal structures, as we do for numerous other clients and partners. The potential deal structure outlined in the e-mail you obtained represents confidential information that was shared without permission. The terms of the potential deal structure noted were not developed by Rhino or at Rhino's direction."
Down rounds have been trending in the news lately due to market conditions, but according to venture investors in our network, these terms could mean that Rhino is in a difficult spot. "This is the type of term sheet you issue when you're in desperation mode – it's a Hail Mary to see if someone will come in to save them," one investor told us. "Only way the early investors or founders make any money is if Rhino turns it around and becomes a unicorn." Another reputable investor said that this is one of the worst term sheets they have seen, questioning why they'd continue the business at these "egregious" terms.
It is worth noting that Ankur Jain, the co-founder and chairman of Rhino, said that the startup won't need to raise additional capital following the $95M round. He also said that Rhino would be on track to hit $100M in contracted revenue by Q3 2021, but based on numbers we reviewed this milestone wasn't achieved on time. In 2022, Rhino claims to have reached $78M in gross written premium, and in August 2022, it said it had $102M in annualized GWP. Overall, Rhino says its product is available in 2.5M homes and that it sold 384k policies.
There are several aspects to unpack with Rhino and the security deposit alternative space, but before we move on it's worth noting that Jain is also the CEO and founder of Bilt Rewards, the loyalty program/credit card startup which recently closed a $150M round at a $1.5 billion valuation. Bilt was launched in June 2021, and less than 90 days post-launch, the program rolled out across 2M+ rental units. Now, can you guess how many units Rhino's product was available in at around the same time? The answer, according to Rhino, is over 2M.
Rhino is an MGA, but based on information we received it is also in the business of paying claims. The startup has a fund dedicated to paying some claims its underwriting partners have or would have denied. For years, Rhino has been focused on growth, and when you're dealing with large property management groups and landlords, one bad claim experience could jeopardize the entire portfolio.
Security deposit alternatives, which offer landlords protection in cases of excessive damage and unpaid rent, are often described as noble solutions empowering renters, but in many instances, they empower landlords and their property managers. At Rhino, up until recently, every claim submitted by Highmark Residential, one of the largest property management companies in the US, would be paid. There is also the case of fraud – one property management company submitted a carpet cleaning claim, providing a photo of the stained area. That property management company would end up using the same photo to submit carpet cleaning claims for several dozen units until Rhino's team realized what was happening.
Rhino, and other startups in the space, are between a rock and a hard place. On the one hand, they need to help their insurance partners achieve good underwriting results, but on the other, they need to please property managers and make the product affordable for renters. Rhino claims that coverage is subject to underwriting approval and may not be available to all persons, but based on our findings, coverage is extended to every tenant who was approved by the landlord/property manager. This aspect is known among some property managers that work with the startup: "Rhino can provide coverage for any renter, regardless of credit score or income. Rhino approves every renter as long as they're approved by Frontier."
One of the main benefits security deposit alternatives highlight is efficiency. Instead of chasing renters for unpaid rent or damage, Rhino promises a quick and easy claims process for landlords and property managers. This means that Rhino is left chasing renters to recover some of the claims that were paid and there is no shortage of negative customer reviews. We had conversations with three customers. One was being accused of damaging the floor and received a bill for $837. This person claims that it was actually the maintenance company that caused the damage. Another person decided to leave a few days before the lease ended while paying the full rent – Rhino accused this person of breaking the lease after the management company filed a claim. The third case involved siblings living together where one had to move out because of a mental health issue the other sibling went through, making it difficult for the remaining sibling to pay the rent. According to the person we spoke with, this matter was communicated to the apartment manager who was able to find a renter immediately after the apartment was vacated. Per the leasing agreement, a buyout fee would only be required if the apartment was not rented within the first two months, yet a claim was filed and Rhino keeps on "harassing" this person.
The three people we spoke with said that they have no intention of paying Rhino, and based on our findings, the startup's small recovery unit is able to recover less than 10% of the claim amounts paid. This leads us to Rhino's underwriting partners. Last year, the startup announced its partnership with AmTrust Financial to provide an additional $60M in premium-writing capacity for its core product offering. AmTrust joins Rhino's existing panel of insurance carriers and reinsurers, bringing Rhino's total premium-writing capacity to over $200M. A few months earlier, Rhino announced agreements with several insurance carriers and reinsurers, including Ally Insurance, ReAlign, and Clear Blue Insurance Group. "Our reinsurance partners are very supportive of the program in large part due to Rhino's track record of risk management and strong underwriting policies," said Jerome Breslin, CEO of Clear Blue Insurance Group.
From our experience, bringing new partners usually means that you have problems with your old partners, and based on information we received, Rhino is not writing new business with Canopius, its early partner. According to 2021 data, Rhino produced $18.6M in premiums for Canopius' surety line, which recorded a loss ratio of 134% on earned premiums of $11.1M. Challenges with old partners isn't exclusive to Rhino – LeaseLock is currently working with its fourth underwriting partner (QBE) and it is/was in litigation with a former partner.
Rhino has big plans and the big vision is to offer a one-stop-shop for renters, from finding an apartment to seeing if they'll be approved. After stating again and again that it wants to free up $45 billion in security deposits and put cash back into renters' pockets, the startup announced the acquisition of Deposify, a company offering pay and hold rental deposits services. "While renters and landlords alike are enthusiastic about our work to introduce a new way to secure a home with Rhino's deposit insurance product, the reality is cash deposits will continue to be used for some portion of transactions, and we're in a unique position to solve those challenges," said Paraag Sarva, Rhino co-founder and CEO. This week, Rhino announced the launch of the first communities on Rhino+, "the rental industry's first end-to-end deposit management and compliance platform." Thousands of renters will now have "a seamless, digital experience" to satisfy their security deposit requirement via their choice of a cash deposit or Rhino's security deposit insurance.
When you have a vision, you don't look back. Netflix didn't offer a solution for those who still wanted to use their VCRs. Rhino is looking backwards and sideways because its original vision isn't bright enough.
Get Coverager to your inbox
A really good email covering top news.