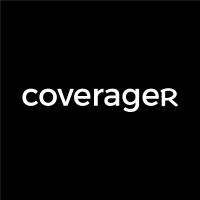 Root's growth struggles
At one point this year, Root Insurance was looking to fill 117 positions. Today, that number has drastically dropped to 7.
During last month's Q3 earnings call, the company shared that sales and marketing expense was down 40% compared to Q2 2021, going from $111.7M to $65.4M. According to CFO/COO Daniel Rosenthal, this measure was taken to reduce cash burn, "especially in the face of surge in performance marketing costs and the current inflationary environment," but in general the company is looking to take active steps to reposition its marketing investments and pursue more cost-efficient distribution channels.
For a digital insurance company that relies almost entirely on direct digital acquisition efforts, cutting marketing spending is like cutting oxygen. As a result of this move, Root's website monthly visits went from a high of ~1.4M visits in June (Q2) to ~900k in September (Q3). This decline is continuing into Q4 and last month Root received around 400k visits, a 71% drop compared to the month of June.
Sales, especially in insurance, is a numbers game and when you get in front of fewer shoppers you sell less. And when you sell less, you start trimming down your expenses. Between December 2019 and October 2021, Root's employee count grew every month. That streak has ended in November when for the first time in a long time, Root had fewer employees compared to the previous month. The decline isn't significant – in October Root had 1,281 employees according to LinkedIn and today that number stands at 1,268. However, the reduced marketing spend combined with the new strategy of distributing through independent agents, is turning the once fast-paced startup into a sloth and when you aren't that active, you don't need that many people.
Root's struggle to retain high-level employees is also worth a mention. In October, just four months after joining the company, Root CTO Anirban Kundu has notified the company of his intention to resign. Kundu, who was brought on to replace co-founder and CTO Dan Manges, forfeit the equity awards that were granted to him when joining the company. Prior to Kundu's departure, Root lost Raja Chakravorti (GM and president of Root Enterprise), Annette Reavis (chief people officer), and Kumi Walker (chief business development & strategy officer). And while not an employee, Root recently lost another key individual. Chris Olsen, co-founder and partner at Drive Capital, the investment firm that incubated Root in 2015, has resigned from the company's board of directors. Olsen had been a member of Root's board since 2016 and his firm held a 26.1% stake in Root pre-IPO.
Root's ability to attract customers, in the beginning, wasn't because they offered a better product – they offered the same product for a lower price. Industry professionals like to highlight Amazon in regards to insurance but Amazon is about convenience and convenience rarely sells insurance. In reality, Root is proof that insurance companies should aspire to be like Costco, offering the same for less, assuming they can make the model work.
Clearly, Root failed in that sense .
Get Coverager to your inbox
A really good email covering top news.