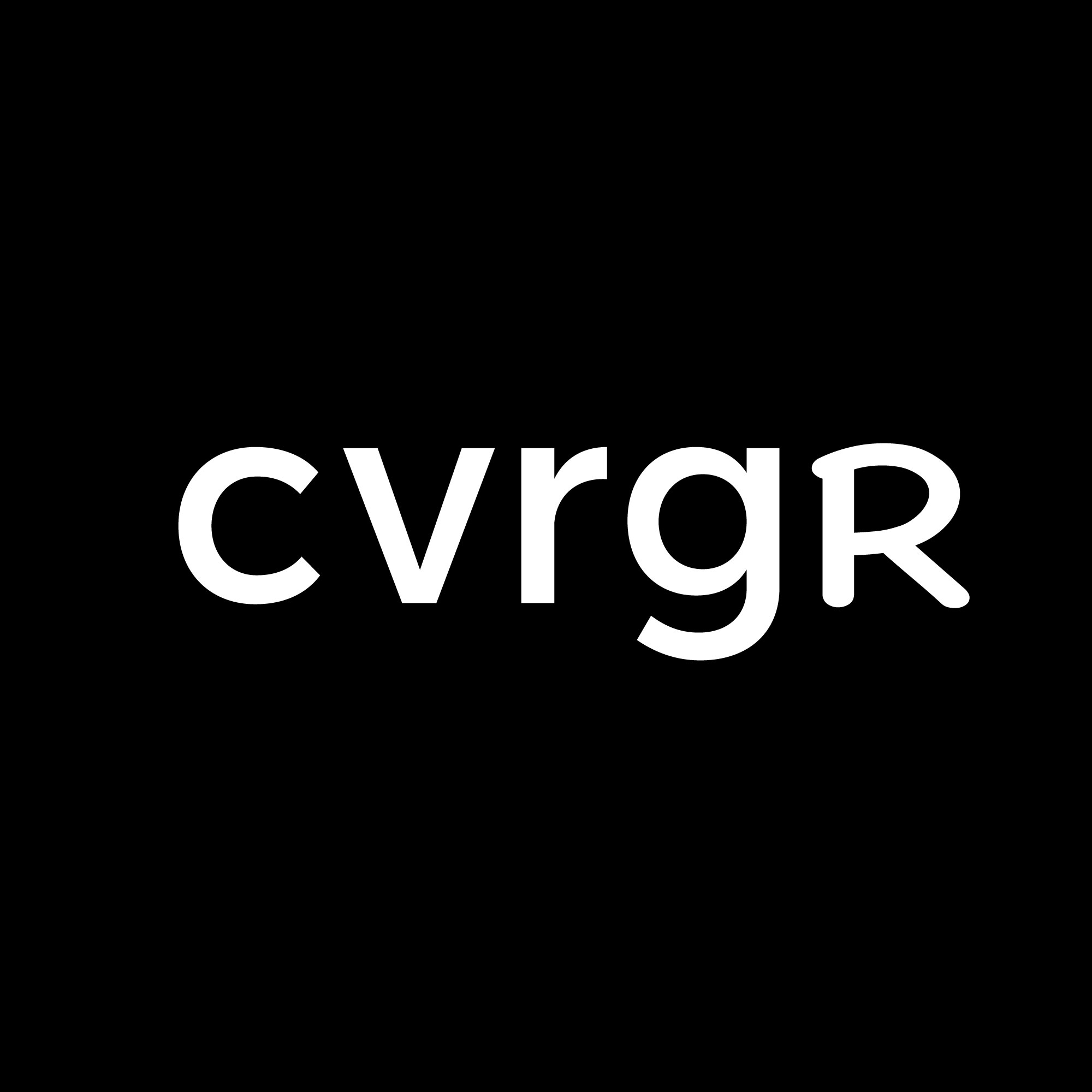 Sense & Sensa
In a recent conversation, the phrase 'everything old is new again' came up as a way to describe the state of insurtech. We've been using a different term to suggest the same exact thing and the term is 'there's nothing new under the sun.'
In March 2020, we published a small business insurance research report titled "The digital landscape of small business insurance: In the land of the blind, the one-eyed man is king." It's a mouthful but a great read – not because it was timely but because it was ahead of time. So on this occasion, you'll allow me to get high on our own supply – here's an excerpt:
"The fact is there's nothing new under the sun analyzing distribution entrants. The small business commercial landscape consists of 1. the same kind of players 2. just more of them 3. fighting for attention and attention is scarce.
CoverWallet is the modern Insureon with its value proposition of selling small business insurance via a comparison tool.
Bold Penguin is the modern Bolt, a distribution platform to power entities looking to offer small commercial insurance products online.
Semsee and Tarmika are the modern SeaPass (now Bolt following several pivots and a shifted focus to personal lines), a single-entry multiple company interface that promises to introduce operational efficiency to agents quoting small businesses.
And where you'll find Next Insurance, you'll find Hiscox, as both companies target the lower end of small business, the DIYers, the modern shoppers."
*  *  *
1. Same kind of players
This truth isn't confined to 'small commercial.' Take Lemonade as an example – and here's our take from 2016 –
"Lemonade is channeling elements from Bike-ID and GiveSurance. First, the company is requiring policyholders to record a video to file a claim, which brings to mind Bike-ID. Recall: Bike-ID is a Berlin-based startup that has partnered with If Insurance to allow bicycle owners to purchase theft and/or damage coverage via a mobile app, but only after the customer has uploaded a five-second video that identifies the owner, the bike, and the registration time. Second, the company has a scheme in place, which they refer to as Giveback and that's where the P2P element kicks in. Any unclaimed money in Lemonade's piggy bank will be donated to a charity selected by the policyholders when they purchased coverage. That's where GiveSurance comes to mind, aka the insurance startup launched in 2013 to help policyholders donate a cut of their insurance premiums to charity. Bottom Line: A refreshing combo for New Yorkers. Keyword: Combo."
In hindsight, InShared, Achmea's Dutch online insurer founded in 2009, is a far better example of a company with a giveback scheme than GiveSurance; after all, "InShared is the lemonade before Lemonade." More so, Lemonade's act of flattery (read: imitation) continues. Its car insurance strategy is comparable to that of Baloise's digital insurer Friday – not in terms of coverage, but in terms of marketing, with both promising to make car insurance more environmentally friendly. Lemonade launched its car insurance in Illinois three months ago, while Friday launched it in 2017.
*  *  *
2. More of them
This week, we've seen a new entrant looking for attention without the willingness to fight for it. Sensa – the subsidiary of MDGo – claims to be the first proactive insurance company that will use MDGo's technology to detect an accident, analyze the damage, and – more generally – go above and beyond what's expected. "True disruption of the insurance industry requires an insurance offering that goes the extra mile for policyholders and addresses the pain points of insurers. The scene of an accident is the only time when the interests of both policyholders and insurance companies are completely aligned. The policyholder wants to resolve the situation with the least amount of hassle, and the insurer wants the situation resolved according to its preferred distributors. With the knowledge and power to make a difference, insurers can provide policyholders with medical and logistical help – and reduce claim severity." – Itay Bengad, the CEO and co-founder of Sensa.
True disruption is adoption and reducing claim severity once a claim occurred sounds like cutting-edge tech that may or may not be in MDGo's wheelhouse, which in 2021 had an inventory of about 5,000 units, according to Israeli media outlet Ynet.
Briefly –
MDGo was founded in 2017 in Israel to operate in the space of "vehicles to medical insights" – promising to save lives through sensors placed in vehicles that will report a car accident, its exact location, and even the type of injuries – "within seconds."
In 2018, it announced a $4 million Series A round from Jumpspeed Ventures, a venture capital fund based in Jerusalem, and Plug and Play.
In 2019, Hyundai announced its partnership with the startup to co-develop connected services.
Also in 2019, Ituran, an Israeli company that provides stolen vehicle recovery and tracking services, announced their collaboration. At this point, what stands out is that both Hyundai and Ituran are investors in MDGo.
In 2020, MDGo announced a $13 million Series A round led by current investor J-Ventures.
In 2021, it began collaborating with an Israeli insurer that distributes the sensors to its policyholders, regardless of their vehicle's age. The insured receives a small box that's attached to the windshield and has a small solar panel for charging, an acceleration sensor, and a cellular SIM that contacts emergency services and the insurer in the event of a claim. The sensor, which costs the company an estimated NIS 100 ($30), is offered to policyholders free of charge, with the economic benefit coming from reducing medical damages and receiving quick information about the accident that allows referral to repair shops.
Today, MDGo is a team of ~34 according to LinkedIn insights; the same size it was a year ago.
To cut to the chase, Sensa is now adopting MDGo's sensors in the hopes that adoption leads to disruption but to me, it appears to be a company searching for a 'product-market-fit' on behalf of its parent company. There are two main problems – Sensa's pro-agents approach where coverage is distributed exclusively through agents is likely the result of a company staying true to its DNA as MDGo is a B2B company but also an inconvenience and Sensa's proactive approach is relevant but not relevant enough. If the average driver drives from the age of 16 into their 80s, they will get into three or four accidents over the course of their driving years. In other words, the average person will have a car accident every 18 years and these accidents vary in severity; suggesting the Sensa's 'moment of truth' will never become its claim to fame. To benchmark, according to Apartmentguide, a website that provides advice for renters, insurance companies only expect a policyholder to make a claim once every 10 years on average, and when it comes to pet insurance – 50% of policyholders file a claim each year  – an old stat that rings true, after all, pet insurance is pleasant insurance – a low-severity, high-frequency product that lends itself beautifully to automation and that's what Lemonade has and Sensa doesn't. 
*  *  *
3. Fighting for attention
MoviePass is coming back this summer, not as an entertainment company but as an advertising company. The subscription-based movie ticketing service held its launch event yesterday in NYC and while not all the details are clear, there are talks that members will be able to earn extra credits by watching ads. "Using Web3 technology, the company will show each member specific content and deposit credits in their unique virtual wallets if they finish it. The feature is opt-in."
Around 2019, Haven Life collaborated with AdWallet, a small company from Albuquerque founded in 2017 to pay people to watch ads. The AdWallet concept is fairly simple, wrote Kevin Robinson-Avila for the Albuquerque Journal back in 2018. Marketers pay consumers 50 cents for every 30-second ad they watch on smartphones or mobile devices. If users watch a commercial, accurately answer a question to make sure they paid attention, and rate the commercial, 50 cents is automatically credited to their account. If users share the ad on social media, they earn another 25 cents. Under these terms, @yvetteulibarri and @raptorbyrd are 75 cents strong.
*  *  *
To connect the dots, Haven Life paid for someone to pay attention, Sensa is wrongly paying attention to MDGo, and Lemonade stopped paying close attention.
In September 2018, Lemonade shared their 'Automation Index' with the industry – an efficiency measure that tracks the ratio of customers to team members. In September 2016, Lemonade's automation index stood at 5 – it had 96 customers and 21 people on staff. But in September 2018, Lemonade's index read 2,500 as the 100-person company counted over 250,000 customers. This figure made Lemonade the clear "winner" as State Farm came in second with an automation index of 1,200.
Daniel Schreiber, the author of the post showcasing the automation index, acknowledged that using the automation index to compare Lemonade to incumbents is imperfect since the company mostly sold renters insurance, a relatively simple product compared to the more complex products sold by competitors. However, he quickly moved on to the claim that the company is seeing similar efficiencies when handling more complex products such as homeowners insurance.
At the end of Q3 2021, Lemonade publicly disclosed 1,363,754 customers and based on LinkedIn data the company had 815 employees. With these figures, Lemonade's automation index reads 1,673 which represents a 33% decrease in efficiency since September 2018; suggesting that as Lemonade sells more complex products, it is becoming less efficient by its own standards.
Bottom Line: Everything old is new again but there are always new opportunities to strike back.
Get Coverager to your inbox
A really good email covering top news.