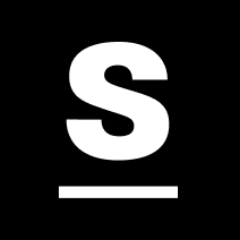 Sentiance and RAC reduce distracted driving by nearly 60%
by Bertrand – Chief AI Officer at Sentiance, Peter – GM of the Americas at Sentiance
Sentiance developed the Safer Driver app with RAC, the Royal Automobile Club of WA, using behavioral science to change bad driving habits and reduce phone usage behind the wheel.
The results show mobile phone distraction decreased significantly for users of the Safer Driver app:
50% of app users who received coaching reduced their distraction by almost 60%.
75% of app users engaged with the focused-driving challenges.
Let's take a step back and recap what was done and why we did it.
Some Background
Sadly, more than 150 people were killed on Western Australian (WA) roads in 2020 and distracted driving was suspected as a factor in almost 13% of fatalities. To help drivers stay focused behind the wheel, RAC partnered with Sentiance to end mobile phone-related distracted driving by creating the Safer Driver App.
Isolate. Measure. Coach
With our technology, these were the building blocks used to create the Safer Driver app and make it informative, personalized, and user-friendly. First, we isolated the situation where a behavior occurred, we measured it, and then coached the user to change their behavior.
So which behavior did we focus on? We chose phone usage while driving as the source of distraction.
1. Motion Sensing
With each user's consent, we collected mobile phone sensor data to determine phone speed, rotational angle, and location.
Along with this raw sensor data, our mobile SDK and AI technology were used to detect when a trip starts, classify the mode of transportation during the trip, and predict if the user's phone belongs to the driver or passenger. These are known as Transport Mode Classifiers and Driver/Passenger Classifiers.
This data helped us focus on trips where the user was driving a car. Only then could we move to the next phase of detecting potential distraction events.
2. Distraction Insights
With the various sources of data gathered, our machine learning model detected when the driver was physically holding their phone. The phone operating system also provided screen on/off and call start/end events.
This information was combined to accurately define and detect three types of distraction events:
Handheld calling: Are they holding the phone while on a call?
Hands-free calling: Was a call made while the phone was mounted or without it being handled?
Texting & swiping: Other types of phone usage without calling. For example, texting, swiping, and content reading.
These three events define phone usage distraction and each can be displayed to the user as an absolute metric. This means the user knows the duration and distance they are distracted for each of their trips. Relative metrics such as the percentage of distraction per trip were also used for validation.
3. Digital Coaching
To change a user's behavior, you must be able to intervene and track their progress. A mobile app allows for frequent engagement with users and digital interventions through features such as metric visualization, feedback text, challenges, and gamification.
The design of the Safer Driver app is based on validated behavioral science theories and applications. For more on this, here's a deep dive into our behavior change platform.
Behavior change is a dynamic process and participants don't necessarily start at the same stage, so we implemented a two-staged approach with:
1. Pre-action, where people become aware of their behavior, the corresponding risk, and tips to change.
2. Action, where people are offered challenges to complete and get feedback on their behavior.
The Outcome
To validate the efficiency of the app, we designed and conducted a 30-day experiment following a rigorous scientific methodology. Only distracted drivers, i.e. users who started the trial with mobile phone-related distracted driving habits, were included in our analysis. 182 drivers in the intervention group were given the full Safer Driver app and 86 drivers in the control group were given an app without a behavior change feature but with all the mobile sensing and distraction detection features.
Users in the intervention group were more engaged with the app:
The engagement rate of users in the intervention group rose in the first two weeks of the trial, reaching over 80% weekly engagement, having used the app at least once that week.
On average, Safer Driver users interacted with the app 34% of the time after a car trip.
Users engaged the longest with the 'Week details' and 'Today details' screens, indicating that participants were monitoring their driving behavior.
More than 1,700 challenges were completed.
Final Thoughts
The Safer Driver app and the technology behind it proved to be effective in changing people's mobile phone-related distracted driving behavior. Clients can now confidently share the app with their users and actively take part in preventing accidents from happening (which should lead to fewer claims for insurance clients). What's more, new app features can be added depending on the evolving needs of our clients. One example is to expand the coaching content beyond phone-related distraction to other dangerous driving behaviors such as speeding.
With Sentiance, the possibilities are endless and we want to discover them with you. Give us a shout and discover how you can positively influence the behavior of your app users.
You can read the complete blog post on Sentiance website or download this case study.
For more information, feel free to contact us!
About RAC WA
RAC WA is a purpose-led member organization that has been a part of the West Australian community since 1905. From its origins as a motoring club and advocate, RAC has grown to offer a diverse range of products and services and reinvests its profits to benefit its almost 1.2 million members and the broader WA community. RAC's purpose is to be the driving force for a better WA and it works towards a vision for 2030 of a safer, sustainable, and connected future for Western Australians.
About Sentiance
Sentiance is an intelligence-driven data science and behavior change company. We turn motion data into contextual insights and use behavioral change techniques to personalize engagement for safer and sustainable mobility and wellbeing experiences.