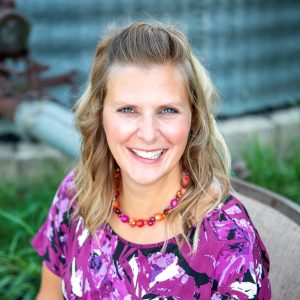 Should You Increase Insurance Coverage When Property Values Rise?
According to a new Clearsurance report, Homeowners Insurance and Rising Property Values, building supply costs and market real estate values have increased significantly. Even minor home repairs could cause your home's replacement value to exceed your homeowners insurance coverage limit. 
So, reviewing your policy to make sure you're not underinsured is wise. We'll examine the current housing market and ways to protect your finances when property values are skyrocketing.

Understanding the Current Housing Market
When you're in the market for a home, everyone wants high inventory and relatively low prices, which is known as a buyer's market. Unfortunately, today's buyers experience the opposite conditions: a classic seller's market with low home inventory and high competition pushing prices up.  
According to Clearsurance, historically low interest rates and an extreme housing shortage have created a perfect storm where sellers have the upper hand in contract negotiations. It's not uncommon for buyers to pay more than sellers' listing prices. 
But that's not the only complicating factor for potential and existing homeowners. Clearsurance reports that building costs for new homes have also skyrocketed. Additionally, there's a building contractor and labor shortage, making home construction, renovations, and repairs time-consuming and expensive. Due to these tight market conditions, Clearsurance says it's an excellent time to evaluate whether you need more homeowners insurance.
When to Increase Your Home Insurance
The primary considerations for knowing when to increase your homeowners insurance are your home's estimated market and replacement values. If the current cost of building supplies and labor to repair or replace your property are higher than your policy limit, you likely need more coverage. 
Your most significant property risk is having your home destroyed in a natural disaster, such as a fire or tornado, and having too little insurance to replace it. Unless you have significant savings to pay the difference between your home's replacement value and policy limit, be sure to increase your coverage.
4 Tips for Increasing Your Home Insurance
Clearsurance offers four tips for increasing your homeowners coverage with little or no hike in your premiums.
Increase your deductible.

Boosting your deductible means paying more out of pocket for claims; however, you enjoy lower monthly premiums.

Cut coverage on other property.

If you have other insured property, such as a shed, detached garage, guest house, gazebo, or fence that isn't attached to your home, consider decreasing its coverage.

Bundle coverages.

Getting multiple lines of insurance–such as auto, home, renters, and life policies–from the same insurer is an easy way to save. So, be proactive and ask carriers if they discount for

bundling your insurance

.

Shop and compare rates.

Your insurer may be giving you excellent coverage for the lowest price, but you won't know how it stacks up unless you periodically shop around.
Why You Need the Right Amount of Homeowners Insurance 
Your home is one of your most valuable assets; therefore, it's critical to protect it with adequate insurance. Otherwise, you could face significant out-of-pocket costs to repair or rebuild your home after a covered event. So, as property values and building costs rise, take time to review your home policy and adjust it as needed.  
Remember that raising your homeowners coverage limit doesn't mean you have to pay a higher rate. You can help keep premiums as low as possible by increasing your deductible, reducing other coverages, bundling, and regularly comparing quotes. 
Read Clearsurance's complete report: As property values increase, do you need to increase your homeowners insurance coverage?