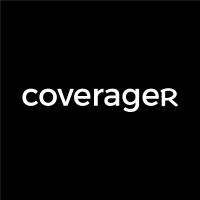 Sila raises $7.7M for it's developer friendly ACH payments API
Sila, the banking and payments API platform for software teams, announced the closing of a $7.7M seed funding round. The round is co-led by VC firms ​Madrona Venture Group ​and ​Oregon Venture Fund​, with support from ​Mucker Capital,​ 99 Tartans​, Taavet Kinrikus, CEO & Co-founder of Transferwise, and investor & entrepreneur Jerry Neumann. The funds will be used to accelerate growth and introduce new product features to provide software developers with easier access to the global financial system. The company plans to catalyze a new era in financial innovation that will benefit consumers and businesses alike.
Sila launched its Infrastructure-as-a-Service (IaaS) platform in April 2019 to help companies leverage financial networks to build businesses, all while abiding by the rules and regulations that have sustained the global banking network. Its platform drastically reduces the cost and time of going to market via its simple, secure and scalable payments platform that lets applications move money in a regulatory compliant manner. Software teams can add identity/KYC verification, bank account linking, and digital wallet deposits. The API includes a built-in stablecoin for operational purposes – SILA – which is an ERC-20 token pegged 100:1 to the US Dollar, with fully insured funds held by an FDIC member bank.
"The global financial system is broken – despite the global payments industry being $1.9T in revenue, it doesn't serve consumers, small businesses, or the innovators trying to reach them. It is too expensive, inefficient, tightly regulated, and difficult to integrate into FinTech applications. This kills fintech innovation at a time when we need it more than ever. Despite money being effectively digital for decades, the world of finance has still not truly been disrupted by the Internet. The global financial system isn't controlled by PayPal or Stripe, but by 30,000 global banks that still run on outdated payment systems like ACH. Our mission is to unite all the payment systems in one programmable layer to spur the next phase of financial innovation." – Shamir Karkal, Sila CEO & Co-founder.
"Shamir and his co-founders bring a strong and diverse background in online commerce, FinTech, investment banking, risk management, legal and even nuclear power to tackle the largest market opportunity in the world – finance. So far we've only scratched the surface of the financial ecosystem as a whole, as every company that touches payments or transfers money, in any way, will need fintech integrations. Sila's mission to provide the infrastructure to break down the regulatory and go-to-market barriers is the right approach to accelerate fintech innovation. Portland has become a hotbed for finance, starting in 2009 with Simple, and we're excited to continue to develop the ecosystem here alongside Sila." – Rick Holt, Lead Investor, Oregon Venture Fund.
"As we look around at areas of the economy that are ripe for disruption, enabling the flow of money with technology is at the very top. As a CFO, I have experienced the pain of not being able to move money quickly and efficiently – there are layers of fees, unnecessary time in transit and regulatory barriers to innovation. Shamir and the Sila team have created a software platform that enables founders and innovators to focus on their product – not wading through approvals at the federal and state levels. We are excited to back this team." – Hope Cochran, Managing Director, Madrona Venture Group.
As part of the fundraise, Hope Cochran, Managing Director at Madrona Venture Group, and Rick Holt, Lead Investor, Oregon Venture Fund are joining the Sila board of directors. Matt Compton, General Partner at Oregon Venture Fund, is also joining as a Board Observer.
The combination of easy to use open APIs, SDKs in multiple programming languages, in-built compliance, and a transparent and programmable payment ledger enables the rapid programming of a variety of fintech and crypto use-cases. Current Sila customers range from startups to established businesses in industries such as finance, insurance, real estate, and blockchain. Sila will soon be adding support for card payments, business ID verification, and international payments. To learn more, visit silamoney.com​.
Get Coverager to your inbox
A really good email covering top news.