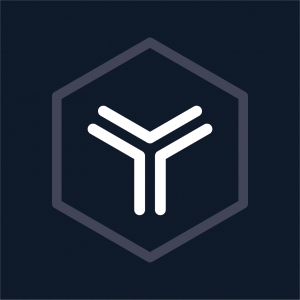 Socotra announces Modern CoreTech Forum at InsureTech Connect 2021

REGISTER FOR YOUR ALL-ACCESS PASS NOW
Socotra's Modern CoreTech Forum
Monday, October 4, 2021
1:00 – 5:00 p.m.
Mandalay Bay Convention Center, Las Vegas
As a title sponsor of the insurtech industry's premier event, we'll be hosting an afternoon of can't-miss interactive sessions with leaders from across the insurtech, insurance, and technology landscapes.
Learn about Socotra's mission and capabilities, plus what's next for the first cloud-native insurance core platform
Meet innovative insurers who reduced risk and improved the outcomes of their digital transformation projects
Discover how to enhance your offerings with third-party technology partners
Plus, network with global leaders from across the insurtech and insurance ecosystem
JOIN SOCOTRA'S MODERN CORETECH FORUM
Schedule
1:00 pm: Socotra 101
Hear from Socotra's Founder and CEO to learn about who we are, where we're going, and what you can expect from the industry's first cloud-native insurance core platform.
Speaker: Dan Woods, Founder and CEO, Socotra
---
1:30 pm: Socotra's Feature Updates
Learn how Socotra's new features can improve your insurance operations. Matt Hamilton, Socotra's Director of Product, will cover what's new and what's next on our modern core platform.
Speaker: Matt Hamilton, Director of Product, Socotra
---
2:00 pm: Innovation Insights: Best Practices from Leading MGAs
See how leading MGAs partnered with Socotra to create new products, new channels of distribution, and operational efficiencies.
Speakers: Jim Lee, Chief Information Officer, Bamboo | Nestor Solari, Co-Founder and CEO, Sigo
Moderator: Ekine Akuiyibo, VP of Business Development and Deployments, Socotra
---
3:15 pm: Accelerating Product Development with a Modern Insurance Ecosystem
Getting an insurance business up and running requires an ecosystem of partners. Learn how Socotra can help insurers instantly connect to the third-party technology providers needed for their operation to go live.
Speakers: David Tobias, Co-Founder and COO, Betterview | CJ Przybyl, Co-Founder and Chief Strategy Officer, Snapsheet
Moderator: Ekine Akuiyibo, VP of Business Development and Deployments, Socotra
---
4:15 pm: Networking
Meet the Socotra team and connect with insurance and insurtech leaders.
LEARN HOW TO ACCELERATE PRODUCT DEVELOPMENT WITH SOCOTRA
Speakers
JIM LEE
BAMBOO INSURANCE, CHIEF INFORMATION OFFICER
Jim Lee is the Chief Information Officer at Bamboo Insurance and brings over 25 years in the consulting, capital markets and insurance industry. Prior to joining Bamboo, he was CIO at CNA National Warranty Company. Jim also served as CIO with Pacific Specialty Insurance Company (PSIC), Endurance Specialty Insurance and Marsh & McLennan Companies.
DAVID TOBIAS
BETTERVIEW, CO-FOUNDER & COO
David Tobias is the Co-Founder & COO of Betterview, and has been in the insurance industry all his life. David co-founded Betterview (with David Lyman) to provide the insurance industry with Remote Property Intelligence for P&C Carriers. Betterview is a venture-backed San Francisco-based company with funding from the Insurance industry and Venture firms.
NESTOR SOLARI
SIGO SEGUROS, CO-FOUNDER AND CEO
Nestor Solari is Co-Founder and CEO of Sigo Seguros, an inclusive insurance provider focused on providing affordable access to car insurance. He founded Sigo while at business school after seeing family members struggle to buy auto insurance. Nestor began his career in Investment Banking at Goldman Sachs.
CJ PRZYBYL
SNAPSHEET, CO-FOUNDER AND CHIEF STRATEGY OFFICER
CJ Przybyl is the Co-Founder and Chief Strategy Officer at Snapsheet where he focuses on innovation from ideation all the way through to launch and scale. He led the development and launch of Snapsheet Cloud, a SaaS claims platform that enables fully automated claims management from FNOL through reserving and payment.
DAN WOODS
SOCOTRA, FOUNDER AND CEO
Dan Woods is the Founder and CEO of Socotra, the first modern, cloud-based platform for technology-driven insurers. Before Socotra, Dan did IT investing and portfolio management for Formation 8 Partners (now 8VC), where he specialized in data platforms and smart enterprise software.
EKINE AKUIYIBO
SOCOTRA, VP OF BUSINESS DEVELOPMENT AND DEPLOYMENTS
Ekine Akuiyibo is the Vice President of Business Development and Deployments at Socotra, where he oversees field engineering, product delivery, partnerships, training, and support. Prior to Socotra, Ekine spent 15 years in enterprise software development, sales, and services at Sun Microsystems, BAE Systems, and Oracle.
MATT HAMILTON
SOCOTRA, DIRECTOR OF PRODUCT
Matt Hamilton is Socotra's Director of Product and is responsible for conceptualizing, designing, and implementing the next wave of product capabilities for Socotra. Matt comes to Socotra from Guidewire, where he spent ten years building and leading the company's product teams and has experience across the insurance policy lifecycle.
NETWORK WITH GLOBAL INSURTECH LEADERS
Come watch Socotra's main conference session
The Microservices Future
Tuesday, October 5, 2021
10:30 a.m.
Mandalay Bay Convention Center, Las Vegas
Join Dan Woods, Socotra's Founder and CEO, at The Microservices Future panel and learn what insurers should know about microservices, and how it will revolutionize the customer experience.
Visit Socotra's booth and get a free demo
Stop by the Socotra booth #327 on October 5 and 6 to meet the team, watch a demo, and enter for your chance to win an Apple Watch.