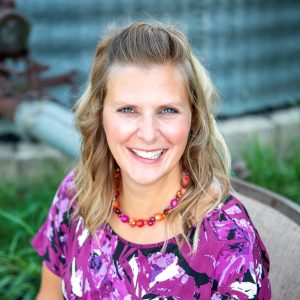 States With the Worst Auto-Related Fraud and How to Protect Yourself
Auto fraud costs everyone, but especially those who fall victim to it. While fraud is widespread and cases occur throughout the U.S., some states have a higher rate than others. Clearsurance researched to find the states with the worst rates of auto-related fraud. Those states are as follows: 
Nevada

Delaware

Florida

Connecticut

Missouri

Maryland

Ohio

Georgian

New Hampshire

Virginia
Clearsurance obtained the raw data from the Federal Trade Commission and compared that with Census Bureau information to determine the number of auto fraud events per one million residents. 
Nevada had the highest rate of fraud at 346.1 per million residents, while Virginia rounded out the top ten with 278.4 cases per million residents. 
Laws protect consumers from scams, but these fraudulent interactions still happen every day because scammers get away with it when consumers don't realize it's happening. 
Cases of fraud in this research include both hard fraud with deliberate schemes and soft fraud that might seem like it's not a big deal. However, both types cost the consumer, and since soft fraud is hard to identify, it happens more often.
Sometimes the fraudulent activity isn't even illegal, but it's unethical, and you should avoid doing business with a company that treats customers with that kind of disrespect. 
What is most responsible for committing auto fraud?
With over 2,670,000 suspected cases of auto-related fraud across the U.S. annually, you need to know what to watch out for. 
First, auto repair shops are to blame for many incidents of fraud, including the following activities:
Inflating prices

Making unnecessary repairs

Using counterfeit parts

Faking malfunctions

Charging for unused parts
Repair shops aren't the only place to be wary. You'll also need to watch out for the following schemes in car dealerships:
Hiding unnecessary products and services in the lease

Lying about customer credit scores

Charging extremely high interest rates

Selling useless warranties

Charging for vehicle prep work that the manufacturer already did
If a dealership charges you for vacuuming a new car or removing plastic protective sheets, you should consider those fees red flags because those services should be included with the purchase of the vehicle. 
The good part about knowing where scams happen most often is that you can be aware of where you're most likely to face a problem. If you can spot a scam, you can save yourself from a bad situation and take your business elsewhere. 
What do the experts say?
Clearsurance gathered a team of experts to help consumers spot scams and protect their finances. The following includes some of their wise advice.
If you're thinking about buying a used vehicle, inspect the odometer for signs of tampering. Mileage affects insurance rates which could impact your finances for a long time, but it also involves a used car's value. Rolling back the odometer is one of the most common ways dealers get away with charging up to 25% more for a vehicle.
You'll also need to watch out for hidden damage. The good news here is that a car history report will reveal the truth, and those are easy for potential buyers to get. So, don't ever buy a vehicle until you've looked up its history.
Before heading to the dealer or repair shop, do some research on the institution, and if anything in your interactions with them feel off, step back and evaluate the situation knowing that fraud is a possibility.
If you suspect you've been a victim of fraud, contact the Better Business Bureau and the Federal Trade Commission to file a complaint and receive guidance on the following steps to take.
You can read our full article here: 10 Worst States for Auto-Related Fraud [2021 Study]