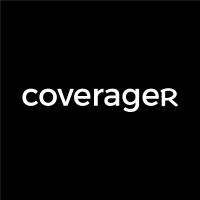 Summary of Root's Q4 2020 earnings call
"Root will never be about talking animals or funny commercials." A summary of Root Insurance 's Q4 2020 earnings conference call (February 25).
Operating in a $266 billion auto insurance market; half of that market is bundled with another line, typically home or renters
Available in 30 states; mostly monoline auto despite entering the renters and home insurance markets (approved licenses in 36 states)
Grew Direct Written Premium by 37% to $617 million
Focusing on a smaller set of states, while still getting to 85% of the US population (will enter 7 new states by the end of the year)
Root's pricing model "built from the ground up based on modern technology and data", placing fairness at the center of its model
Data collected identifies the worst 10% to 15% of drivers on the road; Root doesn't sell to those drivers
Often gets asked given all their "amazing technology," "Why can't we see it in the loss ratio? hence its seasoned state methodology (see below)
Root defines a seasoned state as a state where:

the regulator has approved its data science-driven loss cost model; and
Root has been writing policies in that state for a minimum of 1 year, and
Root has gotten 2 price filings approved

Started 2020 with 3 seasoned states; by end of 2020 – reached 20 seasoned states  (percentage of earned premium in these seasoned states totaled 60% in the second half of 2020)
The loss ratio in seasoned states – 15 points below unseasoned states
Its "flywheel" is "more data leads to better pricing which drives faster growth as prices get better, which then leads to more data"
Expect additional fees going forward from earning a commission on sold home insurance products offering its telematics services (SaaS revenue model)
Root built its own auto and renters insurance product and working as an agency to sell home insurance from Homesite
"Homesite underwrites and manages Root's homeowners insurance product. We get paid a material commission at origination. Homesite takes all the balance sheet risk. They do all the underwriting, they manage the claims. And then we get paid that commission, both at origination and at renewal. So it's a win-win for us."
Bubba Wallace marketing campaign received 0.5 billion impressions in a matter of a month
Technology: implementing UBI 3.0 and rolling out 4.0
Delayed renewal of reinsurance treaty from January 1 to April 1; execting to receive "superior terms" 
Claimed test drive period is shorter
Plans to more than double sales and marketing investments in 2021 following a COVID-driven pullback last year
"So if State Farm lowers their rates 3%, we're probably not going to be very heavily impacted by that just because we are so differentiated in the market, and we are still so small relative to the size of the market." – Alex Timm, Co-Founder and CEO
Get Coverager to your inbox
A really good email covering top news.