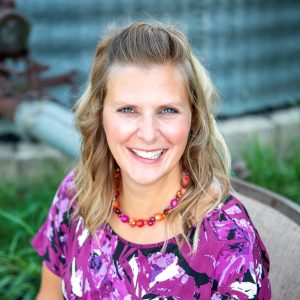 Teachers Save 35% on Their Car Insurance With These 4 Providers
Clearsurance.com recently published a guide to help teachers find the best car insurance and discounts. They found that educators may be eligible for unique discounts and coverage, including coverage for some school materials.
With school back in session, teachers are working hard to ensure children get the education they need to prepare them for life. Most people agree that teachers don't make enough money. So, it's even more critical for those in education to find ways to save money when they can.
Insurance Providers for Teachers
Many auto insurance providers offer discounts for teachers, and some even exclusively market policies to teachers.
Horace Mann Car Insurance
Horace Mann is an insurance provider that exclusively writes policies for school employees. Teachers are one division of school employees that may be able to benefit from Horace Mann coverage.
The following are some of the things they've done to create specialized policies for educators:
Waived or reduced deductible for claims of vandalism to cars on or near school property or at a school event

Liability coverage when transporting students in your Horace Mann-insured vehicle

A replacement car if the insured's is totaled (subject to the auto policy terms)
Since Horace Mann has provided insurance to teachers for over 75 years, so they understand what those in education need and expect.
California Casualty Car Insurance
According to Clearsurance.com, California Casualty Insurance is another top choice for educators. While their coverage is not offered in every state, it's an option worth considering when available.
The following are a couple of ways California Casualty takes care of teachers:
No deductible for cars hit or vandalized while parked on school property or educational office properties.

Premium relief benefit for teachers or educational workers with a California Casualty policy. If a teacher is laid off, car insurance premiums will be covered up to $1,000.
They also offer a discount for being a teacher in addition to many of the standard car insurance discounts available from competitors.
Meemic Car Insurance
Meemic Car Insurance, like Horace Mann, writes policies exclusively for school employees. They claim to help educators save 35% on car insurance premiums.
And like other top providers for teachers, they waive the deductible for comprehensive damage claims that happen on school property.
Besides car insurance, Meemic also offers the following lines of coverage:
Homeowner

Condo

Renters

Umbrella

Flood

Motorcycle

Boat

RV

Life insurance
Meemic is not available in all states, and the lines of coverage offered vary by state.
Liberty Mutual Car Insurance
Liberty Mutual is one of the largest national insurance providers, and they write policies in every state. They offer specialized coverage for teachers that includes the following perks:
Vandalism Loss Protection offers no deductible for cars vandalized on school property or at school events.

Personal Property Coverage provides $2,500 coverage per occurrence if teaching materials and any school-owned property are damaged or stolen from a vehicle.

Collision Coverage provides no deductible for damage to a car in a collision that happens while driving for school-related business.
While Liberty Mutual is available throughout the U.S., their teacher benefits may not be offered in every state.
Insurance Discounts for Teachers
Teachers can qualify for the same car insurance discounts that are available to the general public. Typically, bundling home and auto insurance will help policyholders save significantly on both policies.
A good driving record can help teachers qualify for a safe driving discount. Similarly, those who haven't filed a claim for several years will usually be eligible for a claims-free discount.
Many providers offer occupational car insurance discounts, and one of the most common is an educator discount, specifically for those who work as teachers. These discounts can help educators save a percentage of their premiums.
Finding ways to save on car insurance can help teachers make their paychecks go further. And choosing a policy from a provider specializing in providing what teachers need can be an excellent way for educators to have a positive insurance experience.
Read Clearsurance.com's full report here: Best Car Insurance and Discounts for Teachers.